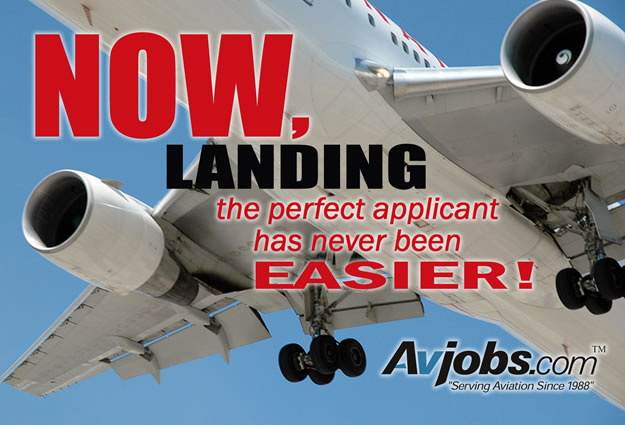 Avjobs Leadership: ● Founded 1988 ● More Participating Employers ● 200+ Countries ● 9700+ Job Titles
What is Avjobs for Employers?
Aviation's Ultimate Recruiting Services & Solutions System
The Avjobs Employer Services & Solutions System offers numerous features and tools not found anywhere else. We serve all sectors of commercial, corporate, and general aviation, including manufacturers, aerospace, airports and airport-based businesses. You will reach high quality, industry specific applicants including recent graduates, entry-level applicants and seasoned professionals that are actively seeking employment. Join the key industry employers and recruiters that depend on Avjobs to find the leading candidates they need.
Whether you need to post one job, or post and manage many jobs, you've come to the right place!
Powerful Tools at Your Fingertips
We offer over 90+ unique tools and features to advertise, and recruit qualified industry applicants for less money in less time. Tools include:
Advanced Job Management Tools
Focused Resume Search
My Avjobs Direct
Resume Cart
Personalized and Pre-formatted Job Posting Form
Personalized Home Page and Menu Structure
Unlimited Number of Job Postings
Clone Tool
Detailed Company Description in all job Postings
vCalendar Integration
Internal News & Announcements
Reporting Tools
Avjobs Email Address
Aviation Directory Listing with Logo Branding
Logo Branding on all jobs
Maps & Driving Directions
Sample Job Descriptions
Post Confidential Jobs*
*Certain restrictions apply.

Connect the dots between you and job seekers!
Designed to serve the Aviation Industry's Human Resources Management community around the world, the Avjobs Employer and Applicant Systems provide a simple, fast and consistent destination for Aviation Employment Information and Job Opportunities at your company.
Here's how you benefit from The Avjobs Employer System:
Position and place your company's HR interests on the Web using The Avjobs Employer System.
Provide a direct route for job seekers to specific and compelling career information.
Eliminate congestion, confusion and distraction on your home page.
Compliment and enhance your company's current best practices in hiring.
Create a more streamlined recruiting process for aviation professionals.
Best of all, The Avjobs Applicant System is a restricted site, meaning applicants will be subject to a verification process to confirm they qualify for access, no unqualified applicants, no resume spamming, no wasting time, no hassle.
For a detailed explanation of the tools we offer in the Avjobs Employer System, please register for access and one of our representatives will contact you to complete your account setup.





Employers Hire Quality Applicants
Avjobs is tailor made for aviation industry employers and recruiters. We eliminate the typical problems of the general purpose job boards. Our fees are low, our candidates are qualified and actively seeking employment, our applicant pool is industry specific, site navigation is simple, layout and quality of resumes is superior to those of other job boards and, the tools we provide make recruiting easier. Everyday, more and more employers find their time is better spent using Avjobs to post job vacancies and to zero-in, on our first class pool of applicants.



How does Avjobs Work?

Its our job to make your job easier!
Take a closer look at our Employer System!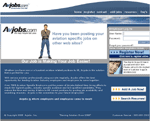 With serious aviation professionals using our site regularly, Avjobs offers the best opportunity for leading Aviation Industry employers and employees to come together.

See how Avjobs can connect you to your future employees!

Avjobs Employer System


Post Jobs


View Resumes


Sample Job Descriptions


Salaries, Wages & Pay


Content Syndication

Avjobs Fast Facts
The Original Aviation & Airline Job Site
Established in 1988
Specializing in all sectors of aviation employment
Celebrating 28 consecutive years of serving the aviation industry!
2 million+ website visitors per month
More Key Industry Employers & Recruiters from major air carriers, airports, aerospace, aviation, colleges, universities and government agencies
Tens of Thousands of satisfied applicants
All Jobs, All Categories:
Pilot, Flight Attendant, A&P, Avionics, Ground & Ramp, Dispatch, Helicopter, Cargo, Reservations, Airport, Management, Sales & Marketing, Engineering, Aerospace, Computer, Internships, Temporary & Seasonal, Executive, Office & Administrative & more!