How to Get Avjobs for Free
How to Get Avjobs for Free

Posted: 2011-12-2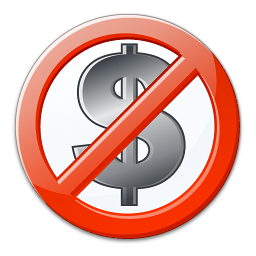 How to Get Avjobs for Free
With New Year's on the horizon, Avjobs wants to see you ring in 2012 on your way to a new career! Therefore, we have many discount programs that applicants can take advantage of. Our goal is to constantly give back to the industry and make sure that we keep quality candidates in aviation. We believe that our system can help you so much, we even guarantee it. If you don't find the right job within 6 months, we'll give you an additional 6 months free! Become an Avjobs Applicant and see what program you fit into!
Student Discount Program
Avjobs offers a student discount originated to ease the transition from the classroom to an aviation career. Eligible participants receive an additional 9 -12 months of service added to the end of an existing accounts' regular billing cycle. All aviation students from all aviation related study programs qualify. The qualifying factor is that your course of study and/or program is aviation related. The program is open to currently enrolled students and students who have completed their course of study within the last year (365 days).
Click Here for More Details
Avjobs Cares Discount Program
This innovative program is designed to lessen the burden of displaced aviation employees and allow the industry to recapture quality talent. Our priorities are to see these dedicated industry employees return to work and to ensure they have the necessary resources to keep their career search on track and see results. If you have been laid off, displaced or furloughed, we aim to give you the tools you need to get back to work quickly, relieve stress, and eliminate cost for up to six (6) months.
Click Here for More Details
United States Armed Forces Discount Program
Avjobs honors the men and women that have given so much of themselves to help others. We realize that recently discharged military personnel face many challenges as they transition to the civilian world. This program is intended to assist post military personnel through trying times. If you have been discharged from the US Military within the last year, Avjobs offers a six (6) month US Military Discount. If you are a previous military member, please accept our gratitude, and enjoy the discount offered.
Click Here for More Details
Platinum Partnership Discount Program
In support of your dedication to the future of the aviation community, Avjobs offers an exclusive discount just for you! We partner with associations, groups, and organizations to offer you a discount just for being an active participant in the industry. Currently, if you are a member in good standing with the AMTSociety or the Spirit of Flight Center, then you may be eligible to receive up to 12 additional months added to the end of an existing accounts' regular billing cycle. If you do not see your aviation association listed and would like to get the discount, you may have your association director contact our office for more detail at: 303-683-2322.