Avjobs News Feeds: What they are and how to use them.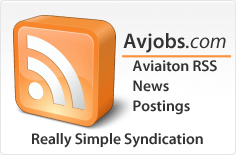 What are feeds? I see "RSS", "XML", and "Atom" out there, but I don't know how I might use these links when I find them.
Feeds are a way for websites to distribute their content well beyond just visitors using browsers. Feeds permit subscription to regular updates, delivered automatically via a web portal, news reader, or in some cases good old email. Feeds also make it possible for site content to be packaged into "widgets," "gadgets," mobile devices, and other bite-d technologies that make it possible to display blogs, podcasts, and major news/jobs/announcements/whatever headlines just about anywhere.
Note that there is no charge for subscribing to Avjobs RSS feeds. (RSS, by the way stands, for Really Simple Syndication.)
News feeds are available for the main sections of Avjobs.com:
Aviation job information available by state (RSS)
Visit our site to select your state
Aviation job information available by state (Feedburner)

Visit our site to select your state
Other news feeds available from Avjobs.com
Avjobs - Live Job Feed
(Last 50 jobs posted)
Avjobs Inbox
Avjobs - Live on Twitter
AvjobsWeekly - Aviation Career News
Avjobs | Aviation Jobs Blog
Avjobs | Facebook Wall
Please make another selection from the Archive Menu to the left, or return to our Home Page. You may want to check out our blog and get involved in the conversation.