AMTSocietys 6th Annual Maintenance Skills Competition
AMTSocietys 6th Annual Maintenance Skills Competition

Posted: 2013-2-4
AMTSocietys 6th Annual Maintenance Skills Competition

Why Should I attend?
By Ken MacTiernan
AMTSociety Director
Chairman MSC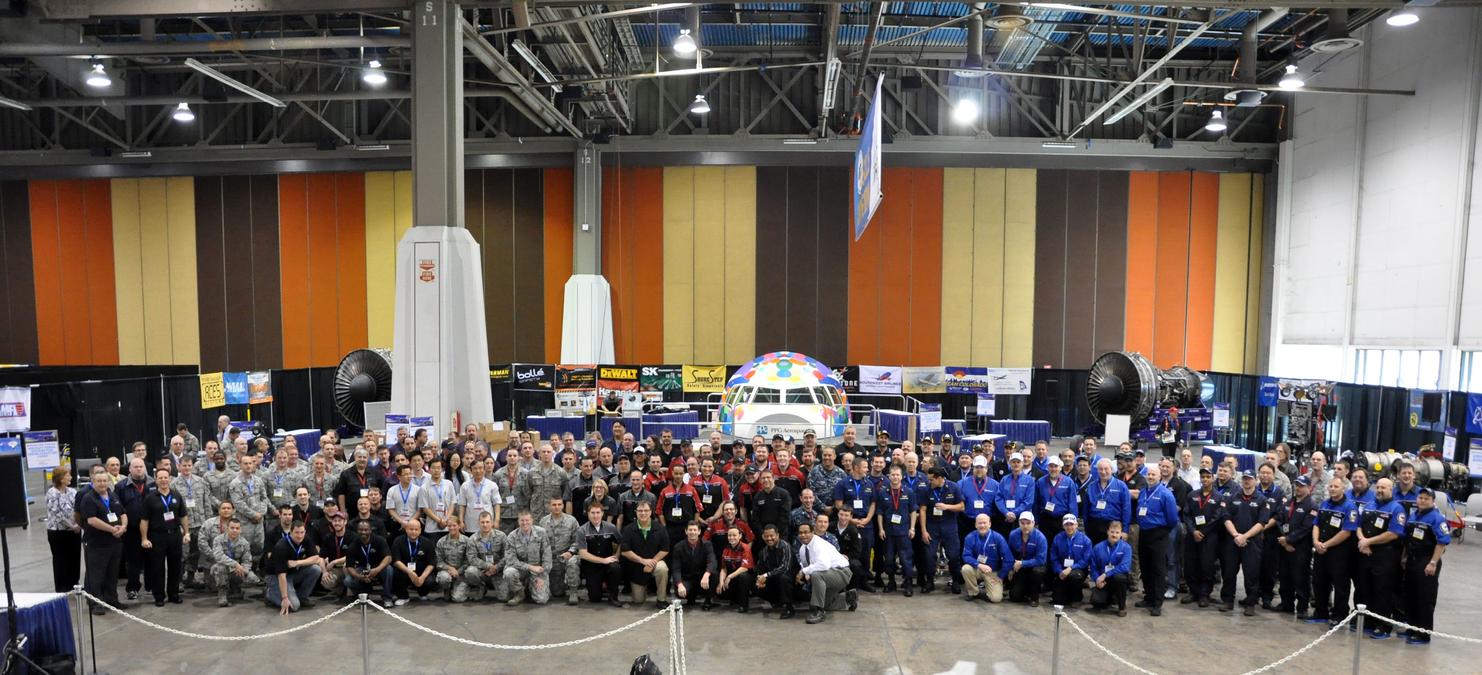 The AMTSociety's 6th Annual Maintenance Skills Competition, otherwise referred to as the MSC, is right around the corner. The MSC is an event where teams of Aircraft Maintenance Technicians (AMT) and Aircraft Maintenance Engineers (AME) compete against each other and the MSC will be held in Las Vegas NV, March 13 – 15th, 2013 in the Las Vegas Convention Center during Cygnus' Aviation ProLive Expo.
Sounds interesting I'm sure but you might be asking yourself "Why should I attend the MSC?". Well, there are many reasons for attending.
Being professional AMTs and AMEs it is our responsibility to be Stewards for our proud craft & profession. Each and every "Unsung Hero" of aircraft maintenance has a duty to make our craft & profession better for those who come behind us. By promoting our craft & profession we can shed a bright light on the many responsibilities we carry in order to maintain aircraft in safe, airworthy condition… worldwide! The MSC provides this opportunity and is a good reason why you should attend.
Showcasing the different categories teams can compete in is a positive way to show that all AMTs and AMEs belong to a worldwide brotherhood of professionals who each carry the same responsibilities regardless of type of aircraft, fixed wing or rotary. Teams can compete in the Commercial Aviation Category, General Aviation Category, Military Category, School Category or MRO/OEM Category (Maintenance-Repair-Overhaul/Original Equipment Manufacturer). The MSC provides this opportunity and is a good reason why you should attend.
By competing in the different events AMTs and AMEs can display the knowledge, skill and integrity necessary to make sure an aircraft is ready when called upon. An aircraft doesn't care about the color skin, language, religion, nationality, sex, political affiliation or type of uniform an AMT/AME possesses. The MSC provides the opportunity for any AMT/AME to compete and this a good reason why you should attend.
But since this is a competition there are plaques and prizes to be handed out and the value of these tip the scale at just over $60,000.00! With a 1st, 2nd and 3rd Place Plaques for the three fastest teams in each of the 5 categories, as well as prizes for teams with the fastest scores in each of the scheduled 17 events to be competed in, this is another good reason why you should attend.

http://www.amtsociety.org/maintenance_skills_competition.jsp
The Maintenance Skills Competition is THE premier venue for promoting a company or organization's skilled AMT/AME work force. Over the course of two days teams of 5 AMT/AMEs each will compete in 17 scheduled events that showcase just some of the many responsibilities needed to make sure an aircraft is safe and airworthy. These events range from safety wiring, electrical/avionic troubleshooting, engine component maintenance, hydraulic knowledge, window sealant application, regulatory research, structural repair/inspection, wheel and brake knowledge, pitot/static and fuel inspection/repair and even weight and balance! There is even a written test on Charles E. Taylor the Wright brother's mechanic who is considered the "Father of Aircraft Maintenance"! Each of the events is given 20 minutes to be completed in and the events will either have one or two AMT/AMEs assigned to begin the event. Scoring is achieved by taking the amount of time an AMT/AME uses from the allotted 20 minutes plus any penalties assessed by the respective event's judge, which are in the form of minutes. As an example if an AMT/AME finishes an event in 11 minutes but is given 3 minutes in penalties that individual's final event score would be 14 minutes. You add the final event scores from all 17 scheduled events to arrive at a team's final over-all score. The teams with the lowest final over-all scores in each of the 5 categories are awarded 1st, 2nd and 3rd Place Plaques and Awards. There is even a trophy that goes to the one team with the lowest over-all final score from among all the teams competing called the "William F. "Bill" O'Brien Award for Excellence in Aircraft Maintenance". There is also the "Professional AMT Award" which is presented to the most professional acting, most professional looking and most team spirited AMT/AME competing from among the 150+ AMT/AMEs competing. The judges for each of the 17 scheduled events nominate one individual and the individual with the most nominations is presented this prestigious award. And as if that wasn't enough there are prizes for teams that have the lowest score in each of the 17 scheduled events! Now THAT is a good reason why you should attend the MSC!
With teams from the US Military- United States Air Force/USCG/US Army, Boeing, Alaska Airlines, WestJet Airlines, Southwest Airlines, Australian Licensed Aircraft Engineers Association (ALEA), FedEx, Aviation Institute of Aircraft Maintenance, Spartan College of Aeronautics and Technology, West LA College, Salt Lake Community College, Redstone College, Lode Technology Inc. Ltd., Constant Aviation, West Star Aviation, Timco, Gulfstream and Team Mexico the level of professionalism will be very high.
Couple the quality teams competing with the quality event sponsors such as ATP, CAE, FedEX, USCG, Alberth Aviation, Aircraft Maintenance Technicians Association (AMTA), Alaska Airlines, FPTI, Boeing, PPG, DFW Instruments, Nida Corporation, Spartan College of Aeronautics and Technology, Redstone College, Airdat, the USAF and the reason for attending the MSC is even more compelling.
But what about the prizes being presented you ask? The MSC has the support of the biggest names in aircraft maintenance with the most support from Snap-On Tools by providing tools for 1st, 2nd & 3rd Place for each of the five categories as well as the Professional AMT Award and the beautiful Bill O'Brien Award that goes home with the team with the fastest final over-all score.
Other top brand tool companies providing top notch tools and products to be given as awards are Kennedy Tool Boxes, DeWALT, Stahlwille Tools, Stanley Proto, SK Professional Hand Tools, Leatherman, Bennette Design Group Inc., Noisebuster ANR safety Earmuffs, Silvertronic Leads, Led Lenser, Probuilt Professional Lighting, LLC, PIP (Protective Industrial Products), David Clark Headsets, Shure Step Safety Stepstools, Crane Aerospace & Electronics and Virgin America Airlines.
So when you look at all the reasons on why you should attend the AMTSociety's 6th Annual Maintenance Skills Competition there can be only one conclusion… you should attend because it's fun!