JOB FAIR - AAR Airframe Services – Rockford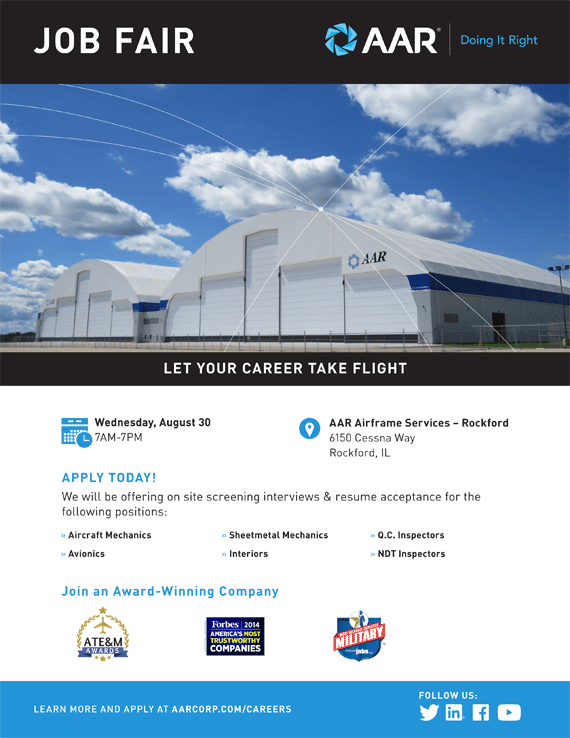 JOB FAIR
Wednesday, August 30 - 7 AM - 7 PM
LET YOUR CAREER TAKE FLIGHT
AAR Airframe Services – Rockford
6150 Cessna Way
Rockford, IL
APPLY TODAY!
We will be offering on site screening interviews & resume acceptance for the following positions:
Aircraft Mechanics
Avionics
Sheetmetal Mechanics
Interiors
Q.C. Inspectors
NDT Inspectors
Join an Award-Winning Company
LEARN MORE AND APPLY AT AARCORP.COM/CAREERS
Please make another selection from the Archive Menu to the left, or return to our Home Page. You may want to check out our blog and get involved in the conversation.