Register
Please Register or sign in to apply for jobs using our automated tools and professional resume builder.
---

location on map is approximate
Supervisory Air Raffic Control Specialist Operations Supervisor front Line
Federal Aviation Administration
Mather Afb
, CA
United States
Hourly:
USD
Unspecified
---
Duties
Help
## Duties
### Summary
The incumbent serves as an Operations Supervisor/Front Line Manager in an ATC-12 level terminal facility and responsible planning and directing operations within the delegated areas of responsibility. As the first-line supervisor provides training coaching and guidance to a team of Air Traffic Control Specialists (ATCS). Serves as a member of the management team to improve organizational performance and to meet strategic goals.
Business Component:
Air Traffic Organization Western-Pacific Region Northern California TRACON (NCT)
Learn more about this agency
### Responsibilities
Serves as an Operations Supervisor/Front Line Manager in an ATC-12 level terminal facility responsible for planning and directing operations within delegated areas of responsibility. Effects disciplinary actions. Provides first-line supervision to a team of ATCS. Provides training coaching and guidance to subordinates and facilitates team building throughout his/her area(s) of responsibility. Continuously reviews work processes to assure that results meet the agencys mission and the customers needs add value to facility services and are efficiently achieved. Serves as a member of the management team to improve organizational performance and to meet strategic goals. When assigned as Watch Supervisor assumes overall management and supervision of the control room.
### Travel Required
Occasional travel - The job may require travel from time- to-time but not on a regular basis. The travel may be for training or other work-related duties.
##### Supervisory status
Yes
### Who May Apply
#### This job is open to…
FAA Employees - This announcement is open to Air Traffic Organization employees only. Internal Employees/Agency Employees Only.
Questions? This job is open to 1 group.
#### Job family (Series)
2152 Air Traffic Control
Requirements
Help
## Requirements
### Conditions of Employment
US Citizenship is required.
Selective Service Registration is required for males born after 12/31/1959.
Designated or Random Drug Testing required.
Must submit an SF50 (See Required Documents)
We are not accepting applications from noncitizens.
### Qualifications
In addition to meeting the general experience requirements applicants must possess specialized Air Traffic experience in a military or civilian air traffic facility which demonstrates progressively responsible experience of a scope quality and degree such as to have equipped them with the ability to perform duties at the grade level for which application is made. Candidate must also meet the following: 1) Must have held an FAA 2152 FG-14 or above regional or headquarters position for at least 1 year; OR 2) Must have been facility rated or area certified for at least 1 year in an ATS facility; OR 3) Must have held a MSS position for at least 1 year in an ATS facility.
QUALIFICATIONS MUST BE MET BY THE CLOSING DATE OF THIS ANNOUNCEMENT.
In addition to the qualifications listed above for MSS positions the chart on MSS position will be used to determine which career level applicants are qualified to make application.
Evaluation Criteria (EMP-1.14; FAA Managerial Workforce Planning MSC-10.4): Eligible candidates will be evaluated based on FAA Managerial Workforce Planning Selection Factors 1 through 4 and Factor 5 Rating Criteria Form.
Within your application package please provide a brief explanation of your possession of each Managerial workforce Planning (MWP) Selection Factors. The Factor 5 Criteria Form must also be completed and submitted. Applicants who fail to address the Managerial Selection Factors and submit the completed Factor 5 Rating Criteria Form will be disqualified.
### Education
Preview Job Questionnaire
Make sure your resume includes detailed information to support your qualifications and answers to the job questionnaire.
### Additional information
We may use this vacancy to fill other similar vacant positions.
Travel may be required.
Position may be subject to a background investigation.
A one-year probationary period may be required.
The person selected for this position may be required to file a financial disclosure statement within 30 days of entry on duty. FAA policy limits certain outside employment and financial investments in aviation-related companies.
Early Retirement. During the temporary assignment coverage for good time/early retirement purposes will depend on the selectees current coverage. For the permanent assignment this position is covered under P.L. 92-297 for early retirement purposes.
In accordance with HRPM EMP 1.29/1.29a this position may be a Career Enhancement Assignment/Career Progression. The selectee(s) may be eligible for pay retention. Career Diversity is not enhanced when an employee is assigned to a staff or supervisory position in which they previously held on a permanent basis. CEP/CP selectees will be required to certify eligibility.
Requirement for Security Clearance: Selection and placement are contingent upon waiver or completion of satisfactory security requirement.
Some all or none of the candidates may be interviewed.
Selectee must pass a medical exam and/or maintain a medical clearance.
In addition to uploading a resume and all other required application forms applicants must complete and submit the first page of FAA Form 3330-43 Rating of Air Traffic Experience. The form must include from and to dates of experience position title series and grade/level of all positions held. The form must be submitted either by uploading a copy as an attachment to the application through USAJOBS or fax the form to (310) 725-7847. It must be received in the HRSD by the closing date of this announcement. Applicants will be considered ineligible if the form is not received in the HRSD by the closing date of this announcement. NOTE: Applicants are reminded that FAA Form 3330-43 is required and NOT FAA Form 3330-43-1.
This is not a bargaining unit position.
Links to Important Information:Locality Pay COLA
Read more
### How You Will Be Evaluated
You will be evaluated for this job based on how well you meet the qualifications above.
IMPORTANT: Applicants may be rated on the extent and quality of experience education and training relevant to the duties of the position(s). All answers provided in the on-line process must be substantiated. Ensure that your application package/resume supports your responses.
Read more
### Background checks and security clearance
##### Security clearance
Public Trust - Background Investigation
##### Drug test required
Yes
Required Documents
Help
## Required Documents
In addition to the addressing the four (4) Managerial Work Force Planning Selection Factors identified in this announcement APPLICANTS MUST SUBMIT a completed Factor 5 Rating Criteria Form and the first page of the FAA Form 3330-43.
The forms must be either uploaded to the AVIATOR application or be received in the HRSD by the closing date of this announcement. If submitting hard copy forms please write the announcement number on the upper right hand corner of the forms and provide it via fax at (310) 725-7847.
If you are an FAA employee you MUST provide a copy of your SF-50 (Notification of Personnel Action) containing information in Blocks 15 17 18 19 22 and 24 so it can be used to verify your position title series grade tenure and organization of record by the closing date of the announcement. You may fax your SF-50 or upload it into the on-line application. If faxing the SF-50 please ensure you include the vacancy announcement number on the faxed copy.
If you are an FAA employee you can access and print your SF-50 from the eOPF system https://eopf.opm.gov/dot/.
#### If you are relying on your education to meet qualification requirements:
Education must be accredited by an accrediting institution recognized by the U.S. Department of Education in order for it to be credited towards qualifications. Therefore provide only the attendance and/or degrees from schools accredited by accrediting institutions recognized by the U.S. Department of Education.
Failure to provide all of the required information as stated in this vacancy announcement may result in an ineligible rating or may affect the overall rating.
Benefits
Help
## Benefits
A career with the U.S. Government provides employees with a comprehensive benefits package. As a federal employee you and your family will have access to a range of benefits that are designed to make your federal career very rewarding.
Benefits for federal employees
Healthcare insurance
Pay and leave
Review our benefits
Eligibility for benefits depends on the type of position you hold and whether your position is full-time part-time or intermittent. Contact the hiring agency for more information on the specific benefits offered.
How to Apply
Help
## How to Apply
You must apply online to receive consideration. Your application must have a status of "Received" by 11:59 PM Eastern Time on the Close Date for it to be accepted. If you are applying for positions associated with FAA registers your application must have a status of "Received" each time a referral list is created in order to receive consideration for positions associated with register.
IN DESCRIBING YOUR WORK EXPERIENCE AND/OR EDUCATION PLEASE BE CLEAR AND SPECIFIC REGARDING YOUR EXPERIENCE OR EDUCATION.
We strongly encourage applicants to utilize the USAJOBS resume builder in the creation of resumes.
Please ensure EACH work history includes ALL of the following information:
Job Title (include series and grade if Federal Job)
Duties (be specific in describing your duties)
Employers name and address
Supervisor name and phone number
Start and end dates including month day and year (e.g. June 18 2007 to April 05 2008)
Full-time or part-time status (include hours worked per week)
Salary
Determining length of General or Specialized Experience is dependent on the above information and failure to provide ALL of this information may result in a finding of ineligible.
You may upload completed documents to your USAJOBS Account. This will provide you the opportunity to utilize the uploaded information again when applying for future vacancies. Please see this guide Document Upload Guide for more information on uploading and re-using the documents in your applications.
Forms:
2152 Rating Criteria : ATO Rating Criteria and Crediting Plan for 2152 Front Line Manager Selection
FAA-3330-43 : Rating of Air Traffic Experience
Read more
### Agency contact information
### Angela Jackson Human Resources Assistant
##### Phone
(310) 725-7803
##### Fax
(310) 725-7847
##### Email

##### Address
Federal Aviation Administration
HRSD AHF-W300
15000 Aviation Blvd.
Lawndale CA
US
Learn more about this agency
### Next steps
Candidates for FAA positions are evaluated using our Automated Vacancy Information Access Tool for Online Referral (AVIATOR) system. AVIATOR compares your skills and experience as described in your application with the requirements of the position. If you are found to be an eligible highly-qualified candidate you will be referred to the selecting official for further consideration. (In some cases individuals with priority for special consideration must be considered and selected before other candidates.) Whether or not you are contacted for an interview depends upon the location of the position and the judgment of the selecting official.
Important - If you make any change to your application you must resubmit it. If you change your application and do not resubmit it your changes will not be considered part of your application package and your previous application will be considered.

FAA is an Equal Opportunity Employer
All qualified applicants will be considered regardless of political affiliation race color religion national origin gender sexual orientation marital status age disability or other non-merit factors. DOT provides reasonable accommodations to applicants with disabilities. If you need a reasonable accommodation for any part of the application and hiring process please notify us. Decisions on granting reasonable accommodation will be made on a case-by-case basis. Additional information on reasonable accommodations procedures or on EEO Programs is available on Office of Civil Rights (ACR) or by contacting the local FAA Civil Rights Office.
Read more
Fair and Transparent
## Fair and Transparent
The Federal hiring process is setup to be fair and transparent. Please read the following guidance.
### Equal Employment Opportunity Policy
The United States Government does not discriminate in employment on the basis of race color religion sex (including pregnancy and gender identity) national origin political affiliation sexual orientation marital status disability genetic information age membership in an employee organization retaliation parental status military service or other non-merit factor.
Equal Employment Opportunity (EEO) for federal employees and job applicants
Read more
### Reasonable Accommodation Policy
Federal agencies must provide reasonable accommodation to applicants with disabilities where appropriate. Applicants requiring reasonable accommodation for any part of the application and hiring process should contact the hiring agency directly. Determinations on requests for reasonable accommodation will be made on a case-by-case basis.
A reasonable accommodation is any change to a job the work environment or the way things are usually done that enables an individual with a disability to apply for a job perform job duties or receive equal access to job benefits.
Under the Rehabilitation Act of 1973 federal agencies must provide reasonable accommodations when:
An applicant with a disability needs an accommodation to have an equal opportunity to apply for a job.
An employee with a disability needs an accommodation to perform the essential job duties or to gain access to the workplace.
An employee with a disability needs an accommodation to receive equal access to benefits such as details training and office-sponsored events.
You can request a reasonable accommodation at any time during the application or hiring process or while on the job. Requests are considered on a case-by-case basis.
Learn more about disability employment and reasonable accommodations or how to contact an agency.
Read more
#### Legal and regulatory guidance
Financial suitability
Social security number request
Privacy Act
Signature and false statements
Selective Service
New employee probationary period
This job originated on www.usajobs.gov. For the full announcement and to apply visit www.usajobs.gov/GetJob/ViewDetails/484265200. Only resumes submitted according to the instructions on the job announcement listed at www.usajobs.gov will be considered.
Open and closing dates: 11/13/2017 to 11/24/2017
Service: Excepted
Pay scale and grade: AT LJ
Salary: $148041 to $187000 per year Salary includes a locality based payment of 24.14%. Salary capped by law at $187000.00.
Appointment type: Permanent
Work schedule: Full-Time - Full Time

---
Supervisory Air Raffic Control Specialist Operations Supervisor front Line job at Federal Aviation Administration
Apply for this Supervisory Air Raffic Control Specialist Operations Supervisor front Line position today
Register
Please sign in to apply for this job.
---
Apply for these great jobs today!
Get Job Updates (it's free)
Enter your email to get FREE job updates.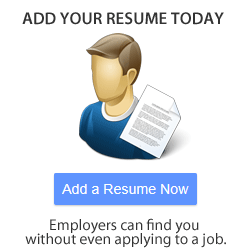 Over 103,624 Aviation Career Opportunities
Enjoy a sneak peak of the most recent aviation jobs listed in the Avjobs Applicant System. Avjobs has over 103,624 aviation jobs available. 97,784 new jobs have been posted in the last 30 days. Sign in to view jobs in your area.