Register
Please Register or sign in to apply for jobs using our automated tools and professional resume builder.
---

location on map is approximate
Fire Dispatcher
National Park Service
Hourly:
USD
Unspecified
---
Duties
Help
## Duties
### Summary
The National Park Service (NPS) is looking for temporary employees to work as Fire Dispatchers in Moose WY (Grand Teton NP).
First Consideration Date:The following location will begin to consider applicants prior to the closing date of the announcement. You must apply on or before the date indicated below to receive first consideration. Thereafter applications may be considered as needed during the open period of the announcement:
01/30/2018
Moose WY (Grand Teton NP)
For contacts and information regarding housing availability visit Fire Contacts on the DOI Fire Jobs website and select Wyoming.
Learn more about this agency
### Responsibilities
A Fire Dispatcher (GS-05 Range/Forestry Technician)receives fire reports determines location land status and current fire information and dispatches personnel equipment aircraft and/or supplies. Collects processes collates and submits incident information to support fire operations. Processes and interprets weather information. Inputs data into a number of fire-related computer applications.
##### Supervisory status
No
##### Promotion Potential
05
### Who May Apply
#### This job is open to…
Applications will be accepted from all qualified U.S. Citizens.
Questions? This job is open to 1 group.
#### Job family (Series)
0455 Range Technician
0462 Forestry Technician
Requirements
Help
## Requirements
### Conditions of Employment
You must be a U.S. Citizen.
These positions have no promotion potential.
PHYSICAL REQUIREMENTS: The work is primarily performed in an office setting but demands long hours of sitting and irregular shifts. Long periods of intense concentration and working at peak proficiency/intensity levels.
NPS REQUIRES MANDATORY DRUG TESTING WITH FAVORABLE RESULTS PRIOR TO REPORTING FOR WORK. The drug test will be provided at Government direction and expense. Once hired employees are also subject to random drug testing during employment. This is in accordance with Executive Order 12564 and under the Department's Drug Free Workplace Program.
### Qualifications
To qualify for a GS-05 you must meet at least one of the following AND the Selective Factor listed below:
1 year of specialized work experience equivalent to the GS-04 level duties. Examples of specialized work experience include working with dispatch and dispatch office functions related to wildland fire suppression activities. Work should have included experience such as determining priorities and selecting alternative resources while performing dispatch operations duties independently. OR
successful completion of a 4 year course of study above high school leading to a bachelors degree with either 1. a major study in forestry range management or agriculture; or a subject matter field directly related to the position; OR 2. at least 24 semester hours in any combination of the following courses: forestry agriculture crop or plant science range management or conservation wildlife management watershed management soil science natural resources (except marine biology and oceanography) outdoor recreation management civil or forest engineering or wildland fire science. No more than 6 semester hours of mathematics is creditable. The level of the course work must have been equivalent to at least the junior and senior year levels of a baccalaureate program; OR
a combination of education and experience as described above.
Selective Factor for GS-05:In addition to the basic qualifications listed above you must have the following: 90 days of wildland fire experience. Wildland fire experience is defined as any non-structure fire that occurs in the wildland. Wildland firefighting experience is gained through work on the wildland fire line in containment control suppression or use of wildland fire. This experience can be met by serving in a temporary seasonal or equivalent private sector fire position. Periods of wildland firefighting experience gained through militia and rural fire departments can also be credited.
For more information regarding basic qualifications and combining education and experience click here.
You must meet all qualification requirements by the early consideration/closing date of the announcement.
### Education
### Additional information
SELECTIVE SERVICE: Male applicants born after December 31 1959 must certify that they have registered with the Selective Service System or are exempt from having to do so under the Selective Service Law. To register or verify your registration go to the Selective Service System website.
BACKGROUND INVESTIGATIONS: These positions are subject to a pre-employment background investigation. If applicable the appointment will be subject to successful completion of the background investigation and favorable adjudication. Failure to satisfy the background check will result in cancellation of offer of employment or may be grounds for termination.
Career Transition Assistance Plan (CTAP)/Interagency Career Transition Assistance Program (ICTAP): CTAP provides eligible surplus and displaced Federal competitive service employees with selection priority over other candidates for competitive service vacancies. Information about CTAP/ICTAP eligibility is available from OPMs Career Transition Resources website at CTAP or ICTAP. If your agency has notified you in writing that you are a surplus or displaced employee eligible for CTAP consideration or that you are a displaced employee eligible for ICTAP consideration you may receive selection priority if: 1) This vacancy is within your CTAP/ICTAP eligibility; 2) You apply under the instructions in this announcement; and 3) You are found well-qualified for this vacancy. You must provide proof of eligibility with your application to receive selection priority. Such proof may include a copy of your written notification of CTAP/ICTAP eligibility or a copy of your separation personnel action form.
CTAP and ICTAP eligibles will be considered well qualified if they fall within the Well or Best Qualified categories on the rating criteria for this position.
Read more
### How You Will Be Evaluated
You will be evaluated for this job based on how well you meet the qualifications above.
Upon receipt of your complete application package a review of your application will be made to ensure you meet the basic qualification requirements. Your rating will be based on your responses to the Job Specific Questionnaire and the information stated in your resume. If you meet the qualification requirements your application will be placed in one of three categories: Best Qualified Well Qualified or Qualified for each grade. Within these categories applicants eligible for veterans preference will receive selection priority over non-veterans. The job specific questions for each grade relate to the following knowledge skills and abilities required to do the work of this position.
1. Knowledge of wildland fire suppression and prescribed fire strategies tactics methods and procedures to effectively dispatch fire resources.2. Knowledge of fire management operations dispatch procedures and resources used for the tactical and logistical support for wildland and prescribed fire incidents.3. Knowledge of wildland fire management computer programs and procedures for mobilizing resources.
To preview questions please click here.
Read more
### Background checks and security clearance
##### Security clearance
Not Applicable
Required Documents
Help
## Required Documents
You MUST fax or upload "Required Documents" PRIOR to the Early Consideration or Close Date.
Please note that documents selected to transfer from your USAJOBS profile are NOT automatically added to your application. You need to transfer your document(s) in the Document step at the end of the application process.
College transcripts - If you are qualifying using education above high school you MUST submit your college transcripts.
Veteran Preference Documentation - If you are claiming Veteran Preference you MUST submit evidence of eligibility. DD-214 MUST show character of service. Failure to submit a DD-214 which shows the character of service and other appropriate supporting documentation if applicable will result in NOT granting preference. Note: If you are still on active duty contact the FIRES Help Desk for acceptable alternative documentation.
0-point Sole survivorship preference (SSP) please provide the documentation you received granting this preference.
5-point preference - DD-214 which shows character of service or other documentation which proves your military service was performed under honorable conditions.
10-point preference - DD-214 SF-15 an official letter dated 1991 or later from the Department of Veterans Affairs or other appropriate source.
For further information please refer to the "Veteran Information" link at the bottom of the screen.
Career Transition Assistance Program (CTAP) or Interagency Career Transition Assistance Program (ICTAP) -If you are claiming CTAP/ICTAP you MUST submit documentation verifying your CTAP/ICTAP eligibility - this includes a copy of the agency notice and your most recent SF-50 noting current position grade level and duty location.
#### If you are relying on your education to meet qualification requirements:
Education must be accredited by an accrediting institution recognized by the U.S. Department of Education in order for it to be credited towards qualifications. Therefore provide only the attendance and/or degrees from schools accredited by accrediting institutions recognized by the U.S. Department of Education.
Failure to provide all of the required information as stated in this vacancy announcement may result in an ineligible rating or may affect the overall rating.
Benefits
Help
## Benefits
A career with the U.S. Government provides employees with a comprehensive benefits package. As a federal employee you and your family will have access to a range of benefits that are designed to make your federal career very rewarding.
Benefits for federal employees
Healthcare insurance
Pay and leave
Temporary employees hired in wildland fire or wildland fire support positions are eligible for the following:
Annual and Sick Leave
Depending on tour of duty – Sunday holiday shift differential and/or hazard pay
Paid federal holidays
Participation in the Federal Employees Health Benefit (FEHB) program - Employees electing to participate in the FEHB will be responsible for the employee share of the premium while on the official agency roles which is deducted from bi-weekly earnings. After separating from federal employment employees will be offered to continue participation in FEHB under the Temporary Continuation of Coverage (TCC) option. Employees electing to continue coverage under the TCC provision will be responsible for the full premium amount plus a 2% administration fee.
Review our benefits
Eligibility for benefits depends on the type of position you hold and whether your position is full-time part-time or intermittent. Contact the hiring agency for more information on the specific benefits offered.
How to Apply
Help
## How to Apply
Applications must be received ON-LINE through USAJOBS. On-line applications must be submitted prior to 12:00AM (Midnight) Eastern Standard Time of the early consideration/closing date of the announcement.
Step 1 - Register with USAJOBS (www.usajobs.gov) and Create a Resume.You must use the USAJOBS resume builder; DOI FIRES does not accept uploaded resumes. When completing your resume it is important to include the following information: month/year to month/year and work schedule (hours worked per week) for each position held and for each season of experience.
Step 2 - Review the Vacancy Announcement.Review the announcement thoroughly. These sections describe who is eligible to apply what education and/or experience is required for the position and which documents are needed for your application package.
Step 3 - Apply Online.Click the "Apply Online" link at the side of the page. Select your USAJOBS resume to submit with your application and answer the vacancy questions.
Step 4 - Supporting Documentation.Submit required supporting documentation that applies to you; refer to the Required Documents section below.
For detailed step-by-step instructions on How to Apply click here.
If applying online poses a hardship for you or you do not have Internet access contact the FIRES Help Desk for an application packet PRIOR to the early consideration/close date of the announcement.
Read more
### Agency contact information
### FIRES Help Desk
##### Phone
888-364-6432
##### Fax
000-000-0000
##### Email

##### Address
INTERIOR National Park Service
FIRES Program Office
(call toll free number for address information)
Boise Idaho
United States
Learn more about this agency
### Next steps
If you are determined to be eligible and qualified you may be referred to the location you selected in the vacancy question during the application process. You can check your application status by logging into "My Account" on USAJOBS. You will only be notified through e-mail when you are referred; no other notifications will be sent.
Read more
Fair and Transparent
## Fair and Transparent
The Federal hiring process is setup to be fair and transparent. Please read the following guidance.
### Equal Employment Opportunity Policy
The United States Government does not discriminate in employment on the basis of race color religion sex (including pregnancy and gender identity) national origin political affiliation sexual orientation marital status disability genetic information age membership in an employee organization retaliation parental status military service or other non-merit factor.
Equal Employment Opportunity (EEO) for federal employees and job applicants
Read more
### Reasonable Accommodation Policy
Federal agencies must provide reasonable accommodation to applicants with disabilities where appropriate. Applicants requiring reasonable accommodation for any part of the application and hiring process should contact the hiring agency directly. Determinations on requests for reasonable accommodation will be made on a case-by-case basis.
A reasonable accommodation is any change to a job the work environment or the way things are usually done that enables an individual with a disability to apply for a job perform job duties or receive equal access to job benefits.
Under the Rehabilitation Act of 1973 federal agencies must provide reasonable accommodations when:
An applicant with a disability needs an accommodation to have an equal opportunity to apply for a job.
An employee with a disability needs an accommodation to perform the essential job duties or to gain access to the workplace.
An employee with a disability needs an accommodation to receive equal access to benefits such as details training and office-sponsored events.
You can request a reasonable accommodation at any time during the application or hiring process or while on the job. Requests are considered on a case-by-case basis.
Learn more about disability employment and reasonable accommodations or how to contact an agency.
Read more
#### Legal and regulatory guidance
Financial suitability
Social security number request
Privacy Act
Signature and false statements
Selective Service
New employee probationary period
This job originated on www.usajobs.gov. For the full announcement and to apply visit www.usajobs.gov/GetJob/ViewDetails/484277700. Only resumes submitted according to the instructions on the job announcement listed at www.usajobs.gov will be considered.
Open and closing dates: 11/13/2017 to 02/27/2018
Salary: $15.74 to $15.74 per hour
Pay scale and grade: GS 05
Work schedule: Full-Time - These are full-time competitive service temporary seasonal positions; Not to Exceed 6 months.
Appointment type: Temporary - The length and actual dates of employment may vary depending on the position.

---
Fire Dispatcher job at National Park Service
Apply for this Fire Dispatcher position today
Register
Please sign in to apply for this job.
---
Apply for these great jobs today!
Get Job Updates (it's free)
Enter your email to get FREE job updates.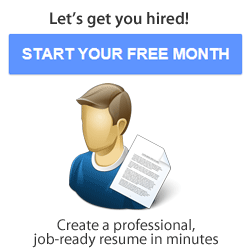 Over 103,624 Aviation Career Opportunities
Enjoy a sneak peak of the most recent aviation jobs listed in the Avjobs Applicant System. Avjobs has over 103,624 aviation jobs available. 97,784 new jobs have been posted in the last 30 days. Sign in to view jobs in your area.