Register
Please Register or sign in to apply for jobs using our automated tools and professional resume builder.
---

location on map is approximate
Adq Air Traffic Ctrl Sp Nc52395021
Serco
Hourly:
USD
Unspecified
---
ADQ - Air Traffic Ctrl Sp NC52395021Kodiak AK US
Job Description Air Traffic Control Specialists (ATCS) control air traffic on and within the vicinity of the airport according to established procedures and policies to prevent collisions and minimize delays arising from traffic congestion. The incumbent is responsible for the safe orderly and expeditious movement of air traffic through the nations airspace.
ATCS duties include:
- Answering radio calls from arriving and departing aircraft.
- Issuing landing/takeoff instructions.
- Issuing information such as runway to use wind velocity and direction visibility taxiing instructions and pertinent data on other aircraft operating in vicinity.
- Issuing air traffic clearances.
- Providing advice based on their own observations and information from the National Weather - Service IFR control facilities flight service stations pilots and other sources.
- Taking and disseminating weather observations at Limited Aviation Weather Reporting Station (LAWRS) or Supplemental Aviation Weather Reporting Station (SAWRS) facilities.
- Transferring control of aircraft to receiving facilities when aircraft leave their airspace and receiving control of aircraft coming into their airspace.
- Operating various types of equipment such as: radios telephones interphones computer systems radar recording systems weather equipment light guns airport/runway lighting systems and backup equipment.
- Alerting airport emergency crews and other designated personnel when aircraft are having flight difficulties.
- Coordinating with and issuing instructions to airport vehicles and personnel.
- Maintaining and disseminating records of daily operations
- Other duties as assigned
Prior to being considered for this position applicant must:
1. Have a copy of their Control Tower Operator (CTO) Airmen Certificate.
- In accordance with FAR 65.39 applicant "must have satisfactorily served as an air traffic control tower operator with a facility rating…for at least 6 months..."
- If necessary to replace an Airmen Certificate go to the following website:
http://www.faa.gov/licensescertificates/airmencertification/certificatereplacement/.
2. Have a current FAA Class II Medical Certificate (FAA Form 8500-9).
- To find an FAA Aviation Medical Examiner (AME) in your area go to the following website:
http://www.faa.gov/pilots/amelocator/.
The rate of pay for this position is $31.16 per hour.
Applicants applying to this position must available for work within 60 days.
Kodiak AK is an outdoors lovers paradise! Its quiet and peaceful with a tight friendly community. Learn more at:
• www.Kodiakchamber.org
• www.Kodiak.org
• www.travelalaska.com/Destinations/Communities/Kodiak.aspx
AK - 40% COLA per hour 40 hours per week based on DOL wage rate plus relocation allowance after certification.
Required Skills
Employment Type Full time
Career Level
Job ID 52395021
Company: Serco Inc. (Serco) is the Americas division of Serco Group plc one of the world's leading and most admired service companies. Serco serves Federal state and local governments along with the Canadian government and commercial customers. We help our clients deliver vital services more efficiently while increasing the satisfaction of their end customers. Headquartered in Reston VA Serco has approximately 10000 employees with an annual revenue of $1 billion and is part of a $6 billion global business that helps transform government and public services around the world. Serco recognizes that our employees are our most valuable asset. Our successes directly relate to our employees. At Serco we listen respect and support our employees and through continuous training development and information-sharing we advance talent internally enhancing career growth and progression which enables not only our employees to excel but enables our customers to excel as well. Our employees personally can make a difference. It is not just a job at Serco; at Serco we offer career opportunities. We invite you to become part of our dynamic team. Sercos people share a passion for delivering ethical service innovation and a commitment to results. Our focus on Bringing Service to Life is more than a tagline it's the way we get things done the way we talk with each other and the way we interact and respect each other. We succeed by encouraging and generating new ideas. We trust our people to deliver. We are passionate about building innovative and successful Serco businesses. Our most powerful tool in improving performance is to instill a stimulating culture where people feel they can personally make a difference. Serco is an equal opportunity employer committed to diversifying its workforce (Race/ Color/ Sex/ Sexual Orientation/ Gender Identity/ Religion/ National Origin/ Disability/ Vets).
Functional Area Transportation Management
Department The Transportation and Infrastructure business unit has four main business streams - surface transportation aviation fleet maintenance and infrastructure services with over 1000 personnel providing these services in the federal state and local markets. Our transportation surface and infrastructure business includes traffic control centers intelligent system specification deployment and maintenance traveler information systems back office capabilities program management congestion management and general operations. Our business with state and local governments include parking management systems and technicality upgrades and parking enforcement. In addition we provide fleet maintenance services to a number of public utilities and municipal authorities.

---
Adq Air Traffic Ctrl Sp Nc52395021 job at Serco
Apply for this Adq Air Traffic Ctrl Sp Nc52395021 position today
Register
Please sign in to apply for this job.
---
Apply for these great jobs today!
Get Job Updates (it's free)
Enter your email to get FREE job updates.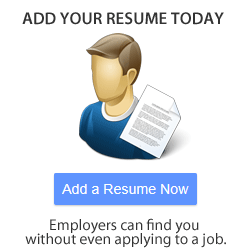 Over 118,780 Aviation Career Opportunities
Enjoy a sneak peak of the most recent aviation jobs listed in the Avjobs Applicant System. Avjobs has over 118,780 aviation jobs available. 112,696 new jobs have been posted in the last 30 days. Sign in to view jobs in your area.