Advertising on Avjobs helps businesses of any size achieve their goals.
Unlock a unique audience
Reach more aviation professionals
Promote your brand in a professional context
Target the right people
Target by location, job title, keywords, time of day, day of the week and more
Create easy and effective ads
Boost your content across all devices with Aviation Ad Network
Attract quality applicants in minutes with your ads
Drive real results
Set your own budget
Pay by clicks not impressions
Stop your ads at any time
Measure results from your ads
---
Create an ad in minutes. Reach the people you're looking for.
Try self-service advertising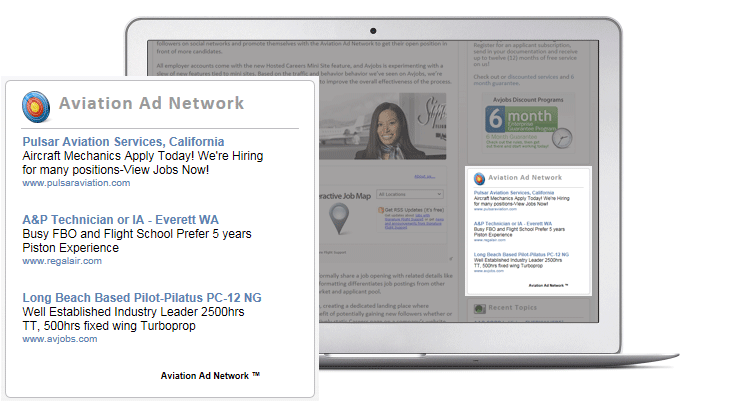 Sponsored Ads
Boost your jobs on the Aviation Ad Network
Attract new applicants to job postings on your site
Extend your reach
Set your budget
Measure & optimize results
Reach the right aviation audience with precise targeting options
Get your message out on desktop, tablet, and mobile