Register
Please Register or sign in to apply for jobs using our automated tools and professional resume builder.
---

location on map is approximate
Supervisory Air Traffic Control Specialist
Air Force Personnel Center
Westover Air Reserve Base
, MA
United States
Hourly:
USD
Unspecified
---
Duties
Help
## Duties
### Summary
To achieve that mission the Air Force has a vision of Global Vigilance Reach and Power. That vision orbits around three core competencies: Developing Airmen Technology-to-Warfighting and Integrating Operations. Core competencies and distinctive capabilities are based on a shared commitment to three core values -- integrity first service before self and excellence in all we do.

WHO MAY APPLY: Click here for more information. You MUST have one or more identified eligibilities in order to be considered. Air Force is not responsible for erroneous eligibilities you list or fail to list
Males born after 12-31-59 must be registered or exempt from Selective Service. For additional information click here.
Internal Employees (Air Force Employee - Current Permanent Competitive Service Career/Career-Conditional Employee and Current Permanent AF DCIPS Employees with Reinstatement Rights to the Competitive Service)
Interagency Career Transition Assistance Plan (ICTAP)
Federal Employees (Non-DoD Transfer - OPM VA Dept of Labor etc.)
VEOA (Veterans Employment Opportunity Act)
Reinstatement Rights to the Competitive Service)
Current Federal Employees (DoD Transfer - Army Navy DFAS etc.--Excluding Air Force)
Former Federal Employees (Reinstatement)
DoD Transfer (Army Navy DFAS etc.--Excluding Air Force)
30% Disabled Veterans
Military Spouses - Appointment of Certain Military Spouse (EO 13473)
Schedule A – Individual with Disabilities - click here for additional information
Former Overseas Employees
5 USC 5546a-DIFFERENTIALPAY FOR CERTAIN EMPLOYEES OF THEFEDERAL AVIATION ADMINISTRATION AND THE DEPARTMENT OF DEFENSE
(a) The Administrator of the Federal Aviation Administration (hereafter in this section referred to as the "Administrator") and the Secretary of Defense (hereafter in this section referred to as the "Secretary") may pay premium pay at the rate of 5 per centum of the applicable rate of basic pay to-
(1)Any employee of the Federal Aviation Administration or the Department of Defense who is-
(2)Occupying a position in the air traffic controller series classified not lower than GS-9 and located in an air traffic control center or terminal or in a flight service station
Premium pay statement:this position may be entitled to 5% premium pay as authorized by 5USC 5546a (a)(l)
Learn more about this agency
### Responsibilities
Plans organizes and directs the activities of the Air Traffic Control Tower facility ensuring that air traffic control operations comply with legal and regulatory requirements and meets customer needs.
Exercises supervisory personnel management responsibilities. Advises and provides counsel to employees regarding policies procedures and directives of management.
Represents the Air Traffic Control tower facility with a variety of installation and functional area organizations. Establishes develops and maintains effective working relationships with FAA authorities 439 Communications Squadron 439 OSS/Airfield management manager 439 OSS/Weather manager and numerous Air Force local agencies.
Theprimarypurposeof this position is:To serve as a first level supervisor providing planning directing organizing and exercising control over nonsupervisory employees assigned to the 439th Operations Group 439 Operations Support Squadron Air Traffic Control Tower Westover ARB MA
### Travel Required
Occasional travel - May be required to perform Temporary Duty assignments
##### Supervisory status
Yes
##### Promotion Potential
12
### Who May Apply
#### This job is open to…
Federal Employees Veterans Individuals with a disability Military Spouses and Former Overseas Employees. See Job Summary for further information on "Who May Apply".
Questions? This job is open to 4 groups.
#### Job family (Series)
2152 Air Traffic Control
#### Similar jobs
Air Traffic Control Operators
Air Traffic Controllers
Control Tower Operators
Controllers Air Traffic
Operators Air Traffic Control
Operators Control Tower
Requirements
Help
## Requirements
### Conditions of Employment
U.S. Citizenship Required
PCS expensses will not be paid
This posn is subject to provisions of the DoD Priority Placement Program
4. Must possess valid Control Tower Operator (CTO) certification and obtain/maintain currency of the same.
5. Must be certified to perform limited weather observations. Must be able to recognize local weather phenomena and localized effects of weather and reporting requirements for weather conditions. Must accomplish local limited weather observer certification requirements administered by base weather flight.
6. Must complete all training requirements within locally prescribed time limits to obtain and maintain a full facility rating in facility of assignment.
7. Secret security clearance is required.
8. Must meet and maintain medical standards including a FAA Class II medical certificate necessary to perform ATC duties.
9. May be required to work an uncommon tour of duty i.e. Saturdays Sundays Holidays etc.
10. May be required to respond to short notice recall to support unscheduled emergency air traffic and/or contingencies/exercises to support the mission.
11. May be required to work rotating shifts and overtime.
12. This is a testing designated position. The employee is subject to random drug testing.
13. This is a Key Position. Incumbents must be removed from their military recall status if alternatives for filling the position during an emergency are unavailable.
14. This position is covered as an Air Traffic Controller under 5 USC 2109.
15. This position is subject to the special retirement provisions for Air Traffic Controllers under CSRS and FERS (5 USC 3382 Involuntary Separation for Retirement; 5 USC 8335(a) and 8425(a) Mandatory Separation; 5 USC 8336€ and 8412€ Immediate Retirement; 5 USC 8339€ and 8415(d) Computation of annuity).
16. The incumbent of this position must have the ability to sit and/or stand for long periods of time while controlling aircraft in Tower Facility. The incumbent of this position may be required to climb several flights of stairs to reach the Control Tower Cab.
17. The position may require the employee to work under adverse environmental conditions.
18. The incumbent must have the ability to meet and maintain on a continuing basis the physical mental and medical standards for ATC duties as specified by the OPM qualification standard for GS-2152.
19. At least 5 years ATC tower controller experience is highly desired.
20. At least 10 years of ATC experience and experience in the ATC career field within the last 3 years I highly desired.
### Qualifications
MAXIMUM ENTRY AGE: The maximum age for original entry into an identified ATC position is 36 years. An individual shall NOT be appointed or assigned to an ATC position if that appointment cannot be completed prior to the last day of the month in which the individual reaches his/her 36th birthday. Applicants over the age limit must meet re-entry or age waiver requirements in accordance with DoDI 1400.25-V331 dated 26 Jan 15 Department of Defense Civilian Personnel Manual Subchapter 331 Civilian Air Traffic Controllers. Any individual who has reached the mandatory separation age (56) is NOT eligible for employment/reemployment as an ATC (5 U.S.C. 3323(a) (reference (b)).
NOTE: ATCs have a mandatory separation age of 56. This position is covered as an Air Traffic Controller under 5 USC 2109. This position is subject to the special retirement provisions for Air Traffic Controllers under CSRS and FERS (5 USC 3382 Involuntary Separation for Retirement; 5 USC 8335(a) and 8425(a) Mandatory Separation; 5 USC 8336(e) Immediate Retirement; 5 USC 8339(3) and 8415(d) Computation of annuity and 8412(e).
RE-ENTRY REQUIREMENTS:ATC Specialist in receipt of a refund of retirement contributions for the years of service covered under special retirement will not receive service credit towards the 20 years required to retire under special retirement coverage unless the redeposit is paid in full prior to date of retirement.
REQUIREMENTS: Air traffic control specialists in all specializations must possess or obtain within uniformly applicable time limits the facility ratings required for full performance at the facility where the position is located. Applicants must possess or obtain a valid Air Traffic Control Specialist Certificate and/or Control Tower Operator Certificate if appropriate.
MEDICAL REQUIREMENTS:I II In General air traffic control specialist applicants and employees must have the capacity to perform the essential functions of these positions without risk to themselves or others. The provision of sufficient information about physical capacity for employment requires that before appointment applicants undergo appropriate pre-employment physical/medical evaluations.
SPECIALIZED EXPERIENCE: At least one (1) year of specialized experience at the next lower grade (GS-11) or equivalent. Specialized experience must include provided Air Traffic Control (ATC) to military and civilian aircraft in instrument flight rules (IFR) and visual flight rules (VFR) in a terminal ATC environment; Ability to act decisively under stressful situations and to maintain alertness over sustained periods of pressure; Skill to coordinate plans and actions with pilots and other controllers; and Judgment to select and take the safest and most effective course of action from among several available choices.
AND
Click on the following link to view occupational requirements for this position https://www.opm.gov/policy-data-oversight/classification-qualifications/general-schedule-qualification-standards/2100/air-traffic-control-series-2152/
Federal Time-In-Grade (TIG) Requirement for General Schedule (GS) Positions: Applicants must have served at least 52 weeks at the GS-11 or higher grade (or equivalent in an alternate pay system) within the Federal Civil Service to be considered for referral. TIG applies if you are in a current GS position or held a GS position within the previous 52 weeks.
RECRUITMENT KNOWLEDGES SKILLS AND ABILITIES (KSA):
1. Knowledge of operational Federal Aviation Administration (FAA) Air Force Department of Defense (DoD) Air Force Reserve Command (AFRC) and local air traffic control directives supplements and instructions.
2. Knowledge of safety and security regulations practices and procedures.
3. Ability to plan organize and direct the functions and staff of ta small to medium sized organization.
4. Ability to communicate effectively both orally and in writing.
5. Knowledge of standard administrative and correspondence practices required in a day-to-day operations.
PART-TIME OR UNPAID EXPERIENCE:Credit will be given for appropriate unpaid and or part-time work. You must clearly identify the duties and responsibilities in each position held and the total number of hours per week.
VOLUNTEER WORK EXPERIENCE: Refers to paid and unpaid experience including volunteer work done through National Service Programs (i.e. Peace Corps AmeriCorps) and other organizations (e.g. professional; philanthropic; religious; spiritual; community; student and social). Volunteer work helps build critical competencies knowledge and skills that can provide valuable training and experience that translates directly to paid employment. You will receive credit for all qualifying experience including volunteer experience.
### Education
ARE YOU USING YOUR EDUCATION TO QUALIFY? You MUST provide transcripts to support your educational claims. Education must be accredited by an accrediting institution recognized by the U.S. Department of Education.
FOREIGN EDUCATION: Education completed in foreign colleges or universities may be used to meet the requirements. You must show proof the education credentials have been deemed to be at least equivalent to that gained in conventional U.S. education program. It is your responsibility to provide such evidence when applying.
ADDITIONAL CONDITIONS OF EMPLOYMENT:
1. Work may occasionally require travel away from the normal duty station on military or commercial aircraft.
2. Requires knowledge of USAF terminal Instrument Approach Procedures (TERPS) and Airspace Management. Requires knowledge of the pertinent airspace boundaries operating agreements with other facilities location of navigational aids flight information publications and different modes and types of aircraft (military and civilian) and their operating characteristics.
3. Must have a working knowledge of USAF Terminal Instrument Approach Procedures (TERPS) and Air Space Management.
### Additional information
Interagency Career Transition Assistance Program (ICTAP): For information on how to apply as an ICTAP eligible click here. To be well-qualified and exercise selection priority for this vacancy displaced Federal employees must be rated at 80 or above on the rating criteria for this position.
Employed Annuitants (Reemployed Annuitants): Applicants in receipt of an annuity based on civilian employment in the Federal Service are subject to the DoD Policy on The Employment of Annuitants. Click here for more information.
Incentives: Recruitment and/or retention incentives may or may not be used.
90-Day Register: This announcement may result in a 90-day register that may be used to fill like vacancies for 90 days after the closing date. Applicants may be referred for consideration as vacancies occur.
"If you have questions regarding this announcement and have hearing or speech difficulties please click on the following link:
mailto:?Subject=Employment%20Inquiry&Body;=This%20email%20is%20for%20inquiries%20only.%20To%20apply%20for%20this%20vacancy%20follow%20the%20instructions%20under%20the%20HOW%20TO%20APPLY%20section%20of%20the%20vacancy%20announcement.%20In%20order%20to%20process%20your%20inquiry%20the%20following%20information%20must%20be%20provided.%20Do%20not%20include%20any%20attachments.%0A%0AFull%20Name:%0AJob%20Announcement%20Number:%0ALocation%20of%20position:%0AQuestion:%0A"
Read more
### How You Will Be Evaluated
You will be evaluated for this job based on how well you meet the qualifications above.
Your application package (resume supporting documents and responses to the questionnaire) will be used to determine your eligibility qualifications and quality ranking for this position. Please follow all instructions carefully. Errors or omissions may affect your rating or consideration for employment.
Your responses to the questionnaire may be compared to the documents you submit. The documents you submit must support your responses to the online questionnaire. If your application contradicts or does not support your questionnaire responses you will receive a rating of "not qualified" or "insufficient information" and you will not receive further consideration for this job.
Applicants who disqualify themselves will not be evaluated further.
Read more
### Background checks and security clearance
##### Security clearance
Secret
Required Documents
Help
## Required Documents
The following documents are required and must be provided by the closing date of the announcement.
Online Application (Questionnaire)
Resume - If your resume includes a photograph or other inappropriate material or content you will not be considered for this vacancy. Your resume may be submitted in any format. For qualifications determinations your resume must contain hours worked per week and the dates of employment (i.e. hour per week and month/year to month/year or month/year to present). Resumes that do not contain this information may be marked as insufficient and applicants may not receive consideration for this position.
Eligibility Documentation SF50 Proof of Disability Certification of Job Readiness etc.
Transcripts if qualifying based on education or positive education series.
#### If you are relying on your education to meet qualification requirements:
Education must be accredited by an accrediting institution recognized by the U.S. Department of Education in order for it to be credited towards qualifications. Therefore provide only the attendance and/or degrees from schools accredited by accrediting institutions recognized by the U.S. Department of Education.
Failure to provide all of the required information as stated in this vacancy announcement may result in an ineligible rating or may affect the overall rating.
Benefits
Help
## Benefits
A career with the U.S. Government provides employees with a comprehensive benefits package. As a federal employee you and your family will have access to a range of benefits that are designed to make your federal career very rewarding.
Benefits for federal employees
Healthcare insurance
Pay and leave
The Department of Defense offers an excellent benefits program. In addition to your take-home pay click here for an overview of benefits currently offered to Federal employees.
Direct Deposit: All federal employees are required to have direct deposit.
Eligibility for benefits depends on the type of position you hold and whether your position is full-time part-time or intermittent. Contact the hiring agency for more information on the specific benefits offered.
How to Apply
Help
## How to Apply
To apply for this position you must provide a complete Application Package which must include:
1. Your Resume (your latest resume will be used to determine your qualifications)
If you submit more than one copy of your resume only the most recent (latest) version will be reviewed. The latest timestamp will be used to determine which version of your resume is "most recent". It is your responsibility to check the status and timestamp of all documents you submit as part of your application.
If your resume includes a photograph or other inappropriate material or content you will not be considered for this vacancy.
For qualification determinations your resume must contain hours worked per week and dates of employment (i.e. hours per week and month/year to month/year or month/year to present). If your resume does not contain this information your application may be marked as insufficient and you will not receive consideration for this position.
2. A complete Occupational Questionnaire
3. Additional Required Documents (see Required Documents section below). Ensure all submitted documents contain your full name address phone number and last four digits of your social security number.
The complete Application Package must be submitted by 11:59 PM (EST) on Friday September 15 2017
To begin the process click the Apply Online button to create an account or log in to your existing USAJOBS account. Follow the prompts to complete the occupational questionnaire. Please ensure you click the Submit My Answers button at the end of the process.
To fax supporting documents you are unable to upload click here for the required cover page. This Vacancy ID is 2009221. Fax your documents to 1-478-757-3144. All support documents should be uploaded to your USAJOBS account and included with your application package. Faxing documents should used as a last resort; do not fax duplicate documents.
If you cannot apply online:
1. Click the following link to view and print the questionnaire View Occupational Questionnaire
2. OPM Form 1203-FX must be provided to show your responses to the occupational questionnaire. Please note:The numbering on the OPM Form 1203-FX will not match the Occupational Questionnaire in Section 25 of the OPM Form 1203-FX which continuously numbers from number one while the Questionnaire starts each section of questions with number one. When entering your responses please continue regardless of number sequence. This issue has been identified and will be resolved as soon as possible. Applicants are responsible for ensuring their responses are transferred accurately. Click here for the OPM Form 1203-FX
3. Fax all required documents to 1-478-757-3144. Your OPM Form 1203-FX will be the cover page for your fax transmission.
PLEASE NOTE:It is the applicant's responsibility to verify that information entered uploaded or faxed (i.e. resume) is received accurate and submitted by the closing date. You may verify your documents have been processed with your application package successfully by clicking here. Uploaded documents may take up to one hour to clear the virus scan. Faxed documents take 2-3 business days to process.
Human Resources WILL NOT modify or change any answers submitted by an applicant.
Read more
### Agency contact information
### Total Force Service Center
##### Phone
(800)525-0102
##### Email

##### Address
Westover AFB
439 MSG/DPC
100 LLOYD STREET
WESTOVER ARB MA
US
Learn more about this agency
### Next steps
Once your application package is received an acknowledgement email will be sent.
If you provided an email address you will receive an email message acknowledging receipt of your application. Your application package will be used to determine your eligibility and qualifications for consideration. If you are determined to be ineligible or not qualified your application will receive no further consideration.
To check the status of your application or return to a previous or incomplete application log into your USAJOBS account select My Applications and click on the more information link under the application status for this position.
If you do not provide an email address you are responsible for checking status updates and notifications in USAJOBS. Hard copy notifications will not be sent to you.
Read more
Fair and Transparent
## Fair and Transparent
The Federal hiring process is setup to be fair and transparent. Please read the following guidance.
### Equal Employment Opportunity Policy
The United States Government does not discriminate in employment on the basis of race color religion sex (including pregnancy and gender identity) national origin political affiliation sexual orientation marital status disability genetic information age membership in an employee organization retaliation parental status military service or other non-merit factor.
Equal Employment Opportunity (EEO) office at OPM
Office of Equal Opportunity
Read more
### Reasonable Accommodation Policy
Federal agencies must provide reasonable accommodation to applicants with disabilities where appropriate. Applicants requiring reasonable accommodation for any part of the application and hiring process should contact the hiring agency directly. Determinations on requests for reasonable accommodation will be made on a case-by-case basis.
A reasonable accommodation is any change to a job the work environment or the way things are usually done that enables an individual with a disability to apply for a job perform job duties or receive equal access to job benefits.
Under the Rehabilitation Act of 1973 federal agencies must provide reasonable accommodations when:
An applicant with a disability needs an accommodation to have an equal opportunity to apply for a job.
An employee with a disability needs an accommodation to perform the essential job duties or to gain access to the workplace.
An employee with a disability needs an accommodation to receive equal access to benefits such as details training and office-sponsored events.
You can request a reasonable accommodation at any time during the application or hiring process or while on the job. Requests are considered on a case-by-case basis.
Learn more about disability employment and reasonable accommodations or how to contact an agency.
Read more
#### Legal and regulatory guidance
Financial suitability
Social security number request
Privacy Act
Signature and false statements
Selective Service
New employee probationary period
This job originated on www.usajobs.gov. For the full announcement and to apply visit www.usajobs.gov/GetJob/ViewDetails/479058200. Only resumes submitted according to the instructions on the job announcement listed at www.usajobs.gov will be considered.
Open and closing dates: 09/08/2017 to 09/15/2017
Salary: $80014 to $104022 per year
Pay scale and grade: GS 12
Work schedule: Full-Time - Full Time
Appointment type: Permanent

---
Supervisory Air Traffic Control Specialist job at Air Force Personnel Center
Apply for this Supervisory Air Traffic Control Specialist position today
Register
Please sign in to apply for this job.
---
Apply for these great jobs today!
Get Job Updates (it's free)
Enter your email to get FREE job updates.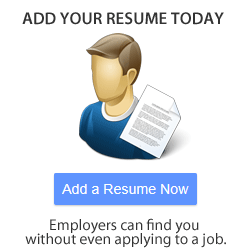 Over 112,936 Aviation Career Opportunities
Enjoy a sneak peak of the most recent aviation jobs listed in the Avjobs Applicant System. Avjobs has over 112,936 aviation jobs available. 110,648 new jobs have been posted in the last 30 days. Sign in to view jobs in your area.