Register
Please Register or sign in to apply for jobs using our automated tools and professional resume builder.
---

location on map is approximate
Supervisory Air Traffic Assistant
Federal Aviation Administration
Oberlin
, OH
United States
Hourly:
USD
Unspecified
---
Duties
Help
## Duties
### Summary
Serves as a Supervisory Air Traffic Assistant in a level 12 En Route Facility. Provides communications and air traffic control data services for the Cleveland ARTCC other FAA facilities and all military aviation operations in the Cleveland ARTCC.
Business Component:
Air Traffic Organization - Central Service Area - Great Lakes Region - Cleveland Center (ZOB ARTCC)
Learn more about this agency
### Responsibilities
Accomplishes tasks assigned to the organization directly through supervision of subordinate employees. Personally directs the work of the employees assigned to the organization. Assigns work sets priorities and provides technical assistance to subordinate employees. Participates directly in the management team of the facility with full responsibility for Flight Data Communications Operations which include: flight data processing; defense communications system (OCS) computers and communications circuits; flight plan entries into the en route National Airspace system (NAS) HOST system; and monitoring of the Aeronautical Information System Replacement (AISR) for all incoming traffic.
Serves as the Communications Security (COMSEC) Manager; and is responsible for maintaining and controlling accountable COMSEC material in the COMSEC Material Control System (CMCS) charged to this activity. Responsibilities include receipt storage amendment accountability inventory and issuance of COMSEC material. and destruction or transfer of material when no longer required. Ensures that appropriate COMSEC material is readily available to authorized users whose duties require its use. Advises supervisors and other users of required protection requirements and proper procedures for handling COMSEC material including authorized procedures for destruction or disposition of material when no longer required. Reports COMSEC security irregularities/violations in accordance with applicable directives. Ensure that all persons requiring access to U.S. classified cryptographic information receive an appropriate cryptographic access (CA) briefing and sign a CA certificate before they are permitted access.
Serves as a Classified Information Security Manager (CISM). Serves as the principle adviser and representative to management in matters about classifying declassifying downgrading and safeguarding classified information. Is responsible for developing and documenting the organizations control measures to safeguard classified information and to limit access to classified information to authorized personnel. Develops and keeps certification and accreditation documents for National Security Systems used by their organizations. Coordinates with the organizations managers on security measures for classifying and safeguarding classified information. Coordinates information security awareness and education within their organization.
Develops written procedures specifying how their organization controls and safeguards classified information. Sets up and oversees procedures for any visit involving access to classified information. Reports security violations including suspected unauthorized access or other threats to safeguarding classified information. Conducts and documents preliminary inquiries of suspected incidents of unauthorized access loss or compromise of classified information.
Serves as a Classified Information Account Custodian (CIAC). Serves as the focal point for protecting classified information at their Security Control Point (SCP). Applies suitable technical. physical personnel and administrative control measures to their account. As needed develops and report statistical data to their Service Security Element (SSE). Conducts yearly inventories of Secret documents.
### Travel Required
Not required - The job does not require any travel.
##### Supervisory status
Yes
### Who May Apply
#### This job is open to…
FAA Employees - Office/Division/Facility - Facility-Wide - Internal/Agency Employees Only
Questions? This job is open to 1 group.
#### Job family (Series)
2154 Air Traffic Assistance
Requirements
Help
## Requirements
### Conditions of Employment
US Citizenship is required.
Selective Service Registration is required for males born after 12/31/1959.
Designated or Random Drug Testing required.
Must submit an SF50 (See Required Documents)
U.S. Citizen
Successful completion of a security investigation will be required.
Some all or none of the applicants may be interviewed.
We are not accepting applications from noncitizens.
### Qualifications
To qualify for this position applicant MUST demonstrate in your application that you possess at least one year (52 weeks) of SPECIALIZED EXPERIENCEequivalent to at least the next lower grade level (FV-F or FG/GS-7/8) that demonstrated knowledge of and skill in the use of air traffic control procedures. Note: When there is no position in the normal line of progression in an organization that is one grade lower than the position to be filled one year of specialized experience at the next lower level is creditable for in-service applicants.
Qualifying SPECIALIZED EXPERIENCEmay have been gained in work such as:
Civilian or military aircraft operations work such as flight instructor instrument rated pilot flight engineer or air transport pilot;
FAA certified dispatcher for an air carrier;
Flight information expediter involved in determining flight times of airplanes and transmitting information to flight operations and command centers;
Civilian or military air traffic controller;
Flight data processor;
OR
Training: Successful completion of an FAA or military air traffic control training program;
OR
Certificate: Possession of an FAA Control Tower Operator certificate.
### Education
Preview Job Questionnaire
Make sure your resume includes detailed information to support your qualifications and answers to the job questionnaire.
### Additional information
We may use this vacancy to fill other similar vacant positions.
Travel may be required.
Position may be subject to a background investigation.
A one-year probationary period may be required.
The person selected for this position may be required to file a financial disclosure statement within 30 days of entry on duty. FAA policy limits certain outside employment and financial investments in aviation-related companies.
1. As a part of the Federal-Wide Hiring Reform Initiative the FAA is committed to eliminating the use of the Knowledge Skills and Ability (KSA) narratives from the initial application in the hiring process for all announcements. Therefore as an applicant for this announcement you are NOT required to provide a narrative response in the text box listed below each KSA/Managerial Selection Factor.
In lieu of providing a narrative response in the text box listed below each KSA/Managerial Selection Factor in your work history please include information that provides specific examples of how you meet the response level or answer you chose for each KSA/Managerial Selection Factor. Your work history examples should be specific and clearly reflect the highest level of ability. Your KSA/Managerial Selection Factor answers will be evaluated further to validate whether the level that you selected is appropriate based on the work history and experience you provided. Your answers may be adjusted by a Human Resource Specialist as appropriate.
2. TRAINING REQUIREMENTS AS A CONDITION OF EMPLOYMENT:All persons appointed to Air Traffic Assistance positions are required to successfully complete a training program to gain specific job knowledge. Those failing to complete the program successfully may be separated demoted or reassigned.
3. This position is covered by the Department of Transportations Drug and Alcohol Testing Program. Any applicant tentatively selected for this position will be subject to pre-employment or pre-appointment drug screening. Persons occupying a "testing designated position (TDP)" will be subject to a drug and/or alcohol testing.
4. SUPERVISORY/MANAGERIAL TRIAL PERIOD REQUIRED: (1) First time supervisors/managers must successfully complete a managerial probationary period. (2) If an employee/applicant has successfully completed a supervisory or managerial probationary period in the FAA or another Federal agency s/he does NOT have to serve another.
This is not a bargaining unit position.
Links to Important Information:Locality Pay COLA
Read more
### How You Will Be Evaluated
You will be evaluated for this job based on how well you meet the qualifications above.
IMPORTANT: Applicants may be rated on the extent and quality of experience education and training relevant to the duties of the position(s). All answers provided in the on-line process must be substantiated. Ensure that your application package/resume supports your responses.
Read more
### Background checks and security clearance
##### Security clearance
Secret
##### Drug test required
Yes
Required Documents
Help
## Required Documents
Applicants must apply on-line to receive consideration for this vacancy announcement. Faxed mailed or e-mailed applications CANNOT and WILL NOT be accepted. If you need to submit additional documents to supplement your on-line application (e.g. SF-50) you may upload these documents with your application in USAJOBS or fax them to 847-294-7858.
If you are an FAA employee you MUST provide a copy of your SF-50 (Notification of Personnel Action) containing information in Blocks 15 17 18 19 22 and 24 so it can be used to verify your position title series grade tenure and organization of record by the closing date of the announcement. You may fax your SF-50 or upload it into the on-line application. If faxing the SF-50 please ensure you include the vacancy announcement number on the faxed copy.
If you are an FAA employee you can access and print your SF-50 from the eOPF system https://eopf.opm.gov/dot/.
#### If you are relying on your education to meet qualification requirements:
Education must be accredited by an accrediting institution recognized by the U.S. Department of Education in order for it to be credited towards qualifications. Therefore provide only the attendance and/or degrees from schools accredited by accrediting institutions recognized by the U.S. Department of Education.
Failure to provide all of the required information as stated in this vacancy announcement may result in an ineligible rating or may affect the overall rating.
Benefits
Help
## Benefits
A career with the U.S. Government provides employees with a comprehensive benefits package. As a federal employee you and your family will have access to a range of benefits that are designed to make your federal career very rewarding.
Benefits for federal employees
Healthcare insurance
Pay and leave
Review our benefits
Eligibility for benefits depends on the type of position you hold and whether your position is full-time part-time or intermittent. Contact the hiring agency for more information on the specific benefits offered.
How to Apply
Help
## How to Apply
You must apply online to receive consideration. Your application must have a status of "Received" by 11:59 PM Eastern Time on the Close Date for it to be accepted. If you are applying for positions associated with FAA registers your application must have a status of "Received" each time a referral list is created in order to receive consideration for positions associated with register.
IN DESCRIBING YOUR WORK EXPERIENCE AND/OR EDUCATION PLEASE BE CLEAR AND SPECIFIC REGARDING YOUR EXPERIENCE OR EDUCATION.
We strongly encourage applicants to utilize the USAJOBS resume builder in the creation of resumes.
Please ensure EACH work history includes ALL of the following information:
Job Title (include series and grade if Federal Job)
Duties (be specific in describing your duties)
Employers name and address
Supervisor name and phone number
Start and end dates including month day and year (e.g. June 18 2007 to April 05 2008)
Full-time or part-time status (include hours worked per week)
Salary
Determining length of General or Specialized Experience is dependent on the above information and failure to provide ALL of this information may result in a finding of ineligible.
You may upload completed documents to your USAJOBS Account. This will provide you the opportunity to utilize the uploaded information again when applying for future vacancies. Please see this guide Document Upload Guide for more information on uploading and re-using the documents in your applications.
Read more
### Agency contact information
### Gabriela Weimann
##### Phone
847-294-7750
##### Fax
847-294-7858
##### Email

##### Address
Federal Aviation Administration
Great Lakes Region
2300 E. Devon
Des Plaines IL
US
Learn more about this agency
### Next steps
Candidates for FAA positions are evaluated using our Automated Vacancy Information Access Tool for Online Referral (AVIATOR) system. AVIATOR compares your skills and experience as described in your application with the requirements of the position. If you are found to be an eligible highly-qualified candidate you will be referred to the selecting official for further consideration. (In some cases individuals with priority for special consideration must be considered and selected before other candidates.) Whether or not you are contacted for an interview depends upon the location of the position and the judgment of the selecting official.
Important - If you make any change to your application you must resubmit it. If you change your application and do not resubmit it your changes will not be considered part of your application package and your previous application will be considered.

FAA is an Equal Opportunity Employer
All qualified applicants will be considered regardless of political affiliation race color religion national origin gender sexual orientation marital status age disability or other non-merit factors. DOT provides reasonable accommodations to applicants with disabilities. If you need a reasonable accommodation for any part of the application and hiring process please notify us. Decisions on granting reasonable accommodation will be made on a case-by-case basis. Additional information on reasonable accommodations procedures or on EEO Programs is available on Office of Civil Rights (ACR) or by contacting the local FAA Civil Rights Office.
Read more
Fair and Transparent
## Fair and Transparent
The Federal hiring process is setup to be fair and transparent. Please read the following guidance.
### Equal Employment Opportunity Policy
The United States Government does not discriminate in employment on the basis of race color religion sex (including pregnancy and gender identity) national origin political affiliation sexual orientation marital status disability genetic information age membership in an employee organization retaliation parental status military service or other non-merit factor.
Equal Employment Opportunity (EEO) for federal employees and job applicants
Read more
### Reasonable Accommodation Policy
Federal agencies must provide reasonable accommodation to applicants with disabilities where appropriate. Applicants requiring reasonable accommodation for any part of the application and hiring process should contact the hiring agency directly. Determinations on requests for reasonable accommodation will be made on a case-by-case basis.
A reasonable accommodation is any change to a job the work environment or the way things are usually done that enables an individual with a disability to apply for a job perform job duties or receive equal access to job benefits.
Under the Rehabilitation Act of 1973 federal agencies must provide reasonable accommodations when:
An applicant with a disability needs an accommodation to have an equal opportunity to apply for a job.
An employee with a disability needs an accommodation to perform the essential job duties or to gain access to the workplace.
An employee with a disability needs an accommodation to receive equal access to benefits such as details training and office-sponsored events.
You can request a reasonable accommodation at any time during the application or hiring process or while on the job. Requests are considered on a case-by-case basis.
Learn more about disability employment and reasonable accommodations or how to contact an agency.
Read more
#### Legal and regulatory guidance
Financial suitability
Social security number request
Privacy Act
Signature and false statements
Selective Service
New employee probationary period
This job originated on www.usajobs.gov. For the full announcement and to apply visit www.usajobs.gov/GetJob/ViewDetails/483985200. Only resumes submitted according to the instructions on the job announcement listed at www.usajobs.gov will be considered.
Open and closing dates: 11/08/2017 to 11/14/2017
Service: Excepted
Pay scale and grade: FV H
Salary: $63025 to $97691 per year The above salary includes a locality pay adjustment of 19.71%.
Appointment type: Permanent
Work schedule: Full-Time - Full Time

---
Supervisory Air Traffic Assistant job at Federal Aviation Administration
Apply for this Supervisory Air Traffic Assistant position today
Register
Please sign in to apply for this job.
---
Apply for these great jobs today!
Get Job Updates (it's free)
Enter your email to get FREE job updates.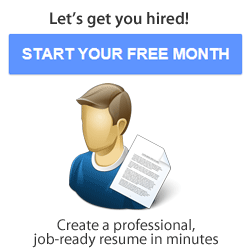 Over 118,780 Aviation Career Opportunities
Enjoy a sneak peak of the most recent aviation jobs listed in the Avjobs Applicant System. Avjobs has over 118,780 aviation jobs available. 112,696 new jobs have been posted in the last 30 days. Sign in to view jobs in your area.