Register
Please Register or sign in to apply for jobs using our automated tools and professional resume builder.
---

location on map is approximate
Executive Officer
Headquarters Air Force Reserve Command
Patrick Afb
, FL
United States
Hourly:
USD
Unspecified
---
Duties
Help
## Duties
### Summary
This is an Air Reserve Technician (ART) Officer position with the 920 OG/CC located at Patrick AFB FL with the military rank of Major (O4) AFSC: 97E0. For questions concerning military eligibility please contact the Air Force Reserve Qualification Center at 1-800-257-1212.
Applicant must be commissioned or commissionable as an ART Officer in the Air Force Reserve. Air Reserve Technicians are part of the regular career civil service and enjoy all the benefits granted to Federal employees in the competitive civil service. In addition Air Reserve Technicians are required to maintain their active membership in the Air Force Reserve unit where assigned. As members of Reserve units Air Reserve Technicians receive on average one weekend of military training per month. In addition they are eligible for 15 days active duty tour each year for which military leave is granted with full civilian pay. Air Reserve units and members are subject to immediate call to active duty in mobilization to meet a national emergency.

RETIRED MILITARY ARE USUALLY INELIGIBLE FOR MEMBERSHIP IN THE AIR FORCE RESERVE. RETIRED MILITARY PERSONNEL WHO HAVE ACTIVE AIR FORCE RESERVE ASSIGNMENTS MAY APPLY PROVIDED THEY SHOW ASSIGNMENT (POSITION AND UNIT) ON THEIR APPLICATION.

WHO MAY APPLY: Click here for more information. You MUST have one or more identified eligibilities in order to be considered. Air Force is not responsible for erroneous eligibilities you list or fail to list
Air Force Employee (Current Permanent Competitive Service Career/Career-Conditional Employee and Current Permanent AF DCIPS Employees with Reinstatement Rights to the Competitive Service)
DoD Transfer (Army Navy DFAS etc.--Excluding Air Force)
Interagency Career Transition Assistance Plan (ICTAP)
Non-DoD Transfer (OPM VA Dept of Labor etc.)
Reinstatement
Veterans Employment Opportunity Act (VEOA)
Learn more about this agency
### Responsibilities
Air Reserve Technicians are full-time civilian employees who are also members of the Air Force Reserve unit in which they are employed. In addition to their civilian assignments they are assigned to equivalent positions in the Reserve organization with a Reserve military rank or grade. Appointee's civilian assignments will consist of the following duties:
Serves as the executive advisor on programs and initiatives within the group. Maintains cognizance of the effectiveness and status of group programs and activities
Performs a variety of staff studies concerning group programs and program support effectiveness resulting from regulatory changes new technology program/mission changes recurring requirements and others.
Represents the senior ART concerning group plans special events projects etc. to communicate senior ARTs policies and to explain the interests of the group in regard to local activities or projects.
Manages group resources for executive support services and activities.
Maintains oversight of and has overall responsibility for the inspection program as it relates to the group and directs the conduct of inspection activities.
### Travel Required
Occasional travel - Occasional travel by commercial or military air may be required for TDY.
##### Supervisory status
No
##### Promotion Potential
11
### Who May Apply
#### This job is open to…
Status Candidates (Merit Promotion and VEOA Eligibles)
Questions? This job is open to 2 groups.
#### Job family (Series)
0301 Miscellaneous Administration And Program
Requirements
Help
## Requirements
### Conditions of Employment
U.S. Citizenship Required
Travel and Relocation Expenses Will Be Paid IAW JTR and AFMAN 36-606
Must sign a mobility agreement
This posn is subject to provisions of the DoD Priority Placement Program
ADDITIONAL CONDITIONS OF EMPLOYMENT:
1. The incumbent must meet and maintain AFRC requirements. The incumbents regular assignments are primarily ART duties; however the incumbent may also be assigned some non-ART duties generally not to exceed 30 percent of total responsibilities.
2. May be required to travel by military or commercial aircraft in the performance of TDY assignments.
3. May be required to work overtime unusual or extended tour of duty.
4. Performs other related duties as assigned.
### Qualifications
SPECIALIZED EXPERIENCE: At least one (1) year of specialized experience at the next lower grade (GS-09) or equivalent. Typically we would find this experience in work within this field which includes performing work with a knowledge of the overall mission functions operations principles and processes of executive support activities OR any directly related experience which has equipped the applicant with the knowledge skills and abilities to successfully perform the duties of the position. (To be creditable specialize perceive must meet the above quality level requirements.)
To view qualifying educational requirements and/or combination of education and specialized experience click on the following link:
http://www.opm.gov/qualifications/Standards/group-stds/gs-admin.asp
KNOWLEDGE SKILLS AND ABILITIES (KSAs): Your qualifications will be evaluated on the basis of your level of knowledge skills abilities and/or competencies in the following areas:
1. Knowledge of organization major issues program goals missions functions administrative operations of the wing and group.
2. Knowledge and skill in applying analytical evaluative and investigative methods and techniques to issues concerning the efficiency and effectiveness of group administrative and support program operations.
3. Knowledge of the laws regulations policies and precedents which affect group programs and related support resources.
4. Knowledge and understanding of a comprehensive range of staff concepts objectives policies management/organizational techniques and military command.
5. Knowledge of operating programs throughout the group in order to conduct studies analyze findings and make recommendations on substantive operating programs.
6. Ability to plan and organize work and communicate effectively both orally and in writing.
7. Skill and ability to prepare project and staff reports and deliver briefings to high level officials both civilian and military.
PART-TIME OR UNPAID EXPERIENCE:Credit will be given for appropriate unpaid and or part-time work. You must clearly identify the duties and responsibilities in each position held and the total number of hours per week.
VOLUNTEER WORK EXPERIENCE: Refers to paid and unpaid experience including volunteer work done through National Service Programs (i.e. Peace Corps AmeriCorps) and other organizations (e.g. professional; philanthropic; religious; spiritual; community; student and social). Volunteer work helps build critical competencies knowledge and skills that can provide valuable training and experience that translates directly to paid employment. You will receive credit for all qualifying experience including volunteer experience.
### Education
ARE YOU USING YOUR EDUCATION TO QUALIFY? You MUST provide transcripts to support your educational claims. Education must be accredited by an accrediting institution recognized by the U.S. Department of Education.
FOREIGN EDUCATION: Education completed in foreign colleges or universities may be used to meet the requirements. You must show proof the education credentials have been deemed to be at least equivalent to that gained in conventional U.S. education program. It is your responsibility to provide such evidence when applying.
### Additional information
Interagency Career Transition Assistance Program (ICTAP): For information on how to apply as an ICTAP eligible click here. To be well-qualified and exercise selection priority for this vacancy displaced Federal employees must be rated at 90 or above on the rating criteria for this position.
90-Day Register: This announcement may result in a 90-day register that may be used to fill like vacancies for 90 days after the closing date. Applicants may be referred for consideration as vacancies occur.
Read more
### How You Will Be Evaluated
You will be evaluated for this job based on how well you meet the qualifications above.
We will review of your application. Your resume must reflect the experience you identified on the questionnaire. HR Specialists use your responses to the questionnaire along with your resume and supporting documentation to determine if you meet regulatory appointment authority and qualifications as listed in this vacancy announcement. If after reviewing your resume and supporting documentation a determination is made that you inflated your qualifications and/or experience your score may be adjusted to more accurately reflect your abilities or you may be found ineligible/not qualified. Please follow all instructions carefully. Errors or omissions may affect your rating and/or appointment eligibility.
Your latest resume will be used to determine your qualifications.
Read more
### Background checks and security clearance
##### Security clearance
Not Applicable
Required Documents
Help
## Required Documents
The following documents are required and must be provided by the closing date of the announcement.
Online Application (Questionnaire)
Resume - If you submit a resume with inappropriate material e.g. photos you will not be considered for this vacancy. Your resume may be submitted in any format. For qualifications determinations your resume must contain hours worked per week and the dates of employment (i.e. HRS per week and month/year to month/year or month/year to present). Resumes that do not contain this information will be marked as insufficient and applicants may not receive consideration for this position. Your latest resume will be used to determine your qualifications.
Eligibility Documentation SF50 if applicable
D214 or "Certification" of service (Document must reflect character of service)
VETERANS AND ACTIVE DUTY SERVICE MEMBERS: The appointing authorities for Veterans Recruitment Appointment (VRA) the Veterans Employment Opportunities Act of 1998 (VEOA) and 30 Percent or More Disabled Veterans as well as all claims of veterans preference for employment require proof of active duty service. Proof of creditable active duty is usually demonstrated by submitting a DD214 Certificate of Release or Discharge from Active Duty with your application. For active duty members who have not yet received a DD214 the Veterans Opportunity to Work (VOW) to Hire Heroes Act (5 U.S.C. Chapter 21 Section 2108a) allows you to furnish a "certification" of your active service. A "certification" is any written document from the armed forces that certifies the service member is expected to be discharged or released from active duty service in the armed forces under honorable conditions not later than 120 days after the date the "certification" is submitted. Agencies are required to accept process and grant tentative veterans preference to those active duty service members who submit a certification along with their job application materials. The "certification" must be signed by or by direction of the adjutant personnel officer or commander of your unit or higher headquarters and must indicate when your terminal leave will begin (if applicable) your rank dates of active duty service the type of discharge and character of service (i.e. honorable). Your preference and/or appointment eligibility will be verified prior to appointment. If you are claiming veterans preference for employment or are applying for consideration under the VRA VEOA or 30 Percent or More Disabled Veterans appointment authorities and fail to provide a DD214 or valid "certification" of service with your initial application you will not be afforded veterans preference and/or will be found ineligible for consideration. Military members may be appointed before the effective date of their military retirement/separation if member is on terminal leave. The fax number is 478-757-3144.
Ensure all submitted documents contain your full name address phone number and last four digits of your social security number.
#### If you are relying on your education to meet qualification requirements:
Education must be accredited by an accrediting institution recognized by the U.S. Department of Education in order for it to be credited towards qualifications. Therefore provide only the attendance and/or degrees from schools accredited by accrediting institutions recognized by the U.S. Department of Education.
Failure to provide all of the required information as stated in this vacancy announcement may result in an ineligible rating or may affect the overall rating.
Benefits
Help
## Benefits
A career with the U.S. Government provides employees with a comprehensive benefits package. As a federal employee you and your family will have access to a range of benefits that are designed to make your federal career very rewarding.
Benefits for federal employees
Healthcare insurance
Pay and leave
The Department of Defense offers an excellent benefits program. In addition to your take-home pay click here for an overview of benefits currently offered to Federal employees. Direct Deposit: All federal employees are required to have direct deposit.
Eligibility for benefits depends on the type of position you hold and whether your position is full-time part-time or intermittent. Contact the hiring agency for more information on the specific benefits offered.
How to Apply
Help
## How to Apply
To apply for this position you must provide a complete Application Package which includes:
1. Your Résumé
2. A complete Occupational Questionnaire
3. Additional Required Documents (see Required Documents section below)
The complete Application Package must be submitted by 11:59 PM (EST) on Monday November 20 2017
To begin the process click the Apply Online button to create an account or log in to your existing USAJOBS account. Follow the prompts to complete the occupational questionnaire. Please ensure you click the Submit My Answers button at the end of the process.
To fax supporting documents you are unable to upload click here for the required cover page. This Vacancy ID is 2023748. Fax your documents to 1-478-757-3144.
If you cannot apply online:
1. Click the following link to view and print the questionnaire View Occupational Questionnaire
2. OPM Form 1203-FX must be provided to show your responses to the occupational questionnaire. Click here for the OPM Form 1203-FX. and
3. Fax all required documents to 1-478-757-3144. Your OPM Form 1203-FX will be the cover page for your fax transmission.
PLEASE NOTE:The numbering on the OPM Form 1203-FX will not match the Occupational Questionnaire. Section 25 of the Occupational Questionnaire restarts with number one so when entering your responses please continue regardless of number sequence. This issue has been identified and will be resolved as soon as possible. Applicants are responsible for ensuring their responses are transferred accurately.
It is the applicant's responsibility to verify that information entered uploaded or faxed (i.e. resume) is received accurate and submitted by the closing date. You may verify your documents have been process by clicking here. Uploaded documents may take up to one hour to clear the virus scan. Faxed documents take 2-3 business days to process.
Human Resources WILL NOT modify or change any answers submitted by an applicant.
Read more
### Agency contact information
### Patricia A. LaRoche
##### Phone
(000)000-0000
##### Email

##### Address
ART Officer Career Management Program
HQ AFRC/A1CSA
155 Richard Ray Blvd Bldg 210
Robins AFB GA
Learn more about this agency
### Next steps
Applicants have the ability to check the status of their application prior to the closing date of the announcement. Once your application package is received an acknowledgement email will be sent. ONLY after the closing of the announcement will a HR Specialist review your application package. Documents will not be accepted after the closing date of this announcement.
Read more
Fair and Transparent
## Fair and Transparent
The Federal hiring process is setup to be fair and transparent. Please read the following guidance.
### Equal Employment Opportunity Policy
The United States Government does not discriminate in employment on the basis of race color religion sex (including pregnancy and gender identity) national origin political affiliation sexual orientation marital status disability genetic information age membership in an employee organization retaliation parental status military service or other non-merit factor.
Equal Employment Opportunity (EEO) for federal employees and job applicants
Read more
### Reasonable Accommodation Policy
Federal agencies must provide reasonable accommodation to applicants with disabilities where appropriate. Applicants requiring reasonable accommodation for any part of the application and hiring process should contact the hiring agency directly. Determinations on requests for reasonable accommodation will be made on a case-by-case basis.
A reasonable accommodation is any change to a job the work environment or the way things are usually done that enables an individual with a disability to apply for a job perform job duties or receive equal access to job benefits.
Under the Rehabilitation Act of 1973 federal agencies must provide reasonable accommodations when:
An applicant with a disability needs an accommodation to have an equal opportunity to apply for a job.
An employee with a disability needs an accommodation to perform the essential job duties or to gain access to the workplace.
An employee with a disability needs an accommodation to receive equal access to benefits such as details training and office-sponsored events.
You can request a reasonable accommodation at any time during the application or hiring process or while on the job. Requests are considered on a case-by-case basis.
Learn more about disability employment and reasonable accommodations or how to contact an agency.
Read more
#### Legal and regulatory guidance
Financial suitability
Social security number request
Privacy Act
Signature and false statements
Selective Service
New employee probationary period
This job originated on www.usajobs.gov. For the full announcement and to apply visit www.usajobs.gov/GetJob/ViewDetails/484299100. Only resumes submitted according to the instructions on the job announcement listed at www.usajobs.gov will be considered.
Open and closing dates: 11/13/2017 to 11/20/2017
Salary: $60210 to $78270 per year
Pay scale and grade: GS 11
Work schedule: Full-Time - Full Time
Appointment type: Permanent

---
Executive Officer job at Headquarters Air Force Reserve Command
Apply for this Executive Officer position today
Register
Please sign in to apply for this job.
---
Apply for these great jobs today!
Get Job Updates (it's free)
Enter your email to get FREE job updates.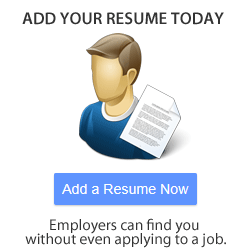 Over 118,780 Aviation Career Opportunities
Enjoy a sneak peak of the most recent aviation jobs listed in the Avjobs Applicant System. Avjobs has over 118,780 aviation jobs available. 112,696 new jobs have been posted in the last 30 days. Sign in to view jobs in your area.