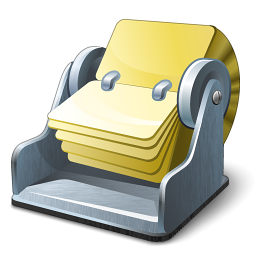 Aviation Company Research and Networking
Aviation Company Research and Networking
As many as 8 out of 10 new jobs are obtained through some type of personal contact. Learning how to use personal and professional contacts effectively is crucial in your aviation job search.
Research & Networking
Networking is the process of contacting individuals who can help you in your job search either by suggesting job leads and/or giving you referrals to other people who know of job openings. The Avjobs Applicant System is a major contributor to the foundation of this process.
Today, finding a job is a full-time job. Just like everything in life, you get out of it what you put into it. If you work part-time, it will take you longer to reach your goals (without help).
Research
Good research on aviation employers will not only give you the competitive edge, but also help you decide which employers you want to reach and which strategies you will use to contact them. For help with locating aviation employers in your area, or around the world, sign into the Avjobs Applicant System and use the Aviation Company Directory or try the public version.
Why do Research?
To spend your time wisely
To find out about job openings
To learn about benefits
To show interest and initiative
To learn about the company
To prepare for the interview
Using the information in your job search:
Determine which job openings sound interesting
Conduct your research using the tips (mentioned above)
Complete an information sheet for the job and the company for each job opening that interests you
Compare this information with your interests, knowledge, skills, abilities, salary/fringe requirements and other needs
Decide whether it is worth you time to apply for this job
If the answer is "no", don't waste your time
If the answer is "yes", go for it!
Networking
Over 80% of jobs are never advertised or listed on any service. Most jobs are filled before they need to be advertised or listed with any employment agency. These never advertised job openings are referred to as the "Hidden" job market. The Avjobs Applicant System and Networking are the best way for you to gain information about these openings.
Through networking you will:
Find out about more job openings
Obtain Names and phone numbers of other industry employers and other people to contact
Inform many employers and other people that you are looking for work
Have a "foot-in-the-door" for job openings
Discover job openings before they are advertised
Face less competition for jobs
Be more familiar to the hiring authority
Let employers and other people know what your skills and interests are
Where to obtain this information:
Avjobs Applicant System (Job Search Detail)
Avjobs Applicant System Aviation Company Directory
Public libraries
Company annual reports
Company visits
Observation of employees leaving work
Current/former employees
Newspapers
Aviaiton organizations and associations
Industry directories
Internet (company web pages)