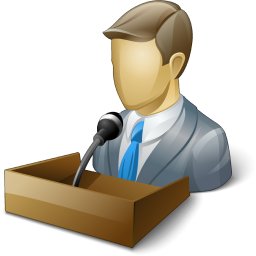 Press advisories and announcements
Stay up to date on Avjobs press, news, media, announcements, statements and video releases.
Contact Us
Avjobs, Inc.
9609 S University Blvd
Unit 630830
Littleton, CO 80163-3032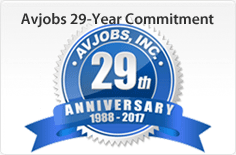 Latest Press Releases

Avjobs, Inc. (Avjobs.com)
Littleton, Colorado
United States
"Where Employers and Employee Come to Meet!"
Job search engine, employment assistance, advertising

Learn more
The aviation employment services leader since 1988
Stay up to date on Avjobs press, news, media, announcements, statements and video releases. Today, Avjobs is the world's leading provider of eRecruiting application software, applicants to aviation employers, and employment information to applicants.
As the leading aviation jobs site, Avjobs fills two significant voids in the jobs market by providing a common meeting place and advanced tools for aviation employers and applicants.
Serious, motivated job seekers pay a subscription fee to access aviation specific job postings and hiring information specific to companies in the aviation industry; thus streamlining their job search. Avjobs systems give applicants automated tools to build professional resumes to aviation standards, provide interview assistance, coach applicants through the job search and networking process, and even issue private – professional email addresses for professional presentation and privacy concerns.
More than just an aviation job board
Employers, meanwhile, post and manage their own openings using Avjobs recruiting tools and recruitment marketing services, and are able to reach highly-qualified applicants directly by searching our applicant database. The Avjobs fee to job seekers discourages the not-so-serious candidates, while at the same time building a loyal community of serious and qualified aviation job seekers.
The Avjobs Employment System is easy to use and offers numerous features and tools to guide, improve skills, find jobs and achieve career goals. Whether you are changing jobs or changing careers, you have come to the right place.
Avjobs is where employers and employees come to meet
Professional Aviation Employment Information
All Aviation Jobs, All Categories, All the Time