Avjobs Site Search
In general, Avjobs Site Search searches across our integrated sites for a specified word or phrase and provides a list of pages in which they are found. Avjobs site search allows you to jump right to the specific piece of information that interests you. Like our supplemental career search, help center, and aviation headline search tools, site search gives you alternative ways to access our site content.
The best way to search our site is to simply start typing in the site search box located at the top of every page, just below our logo.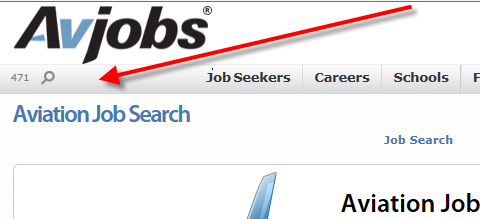 Once you have typed at least 3 characters, you should start to see results in the drop down box.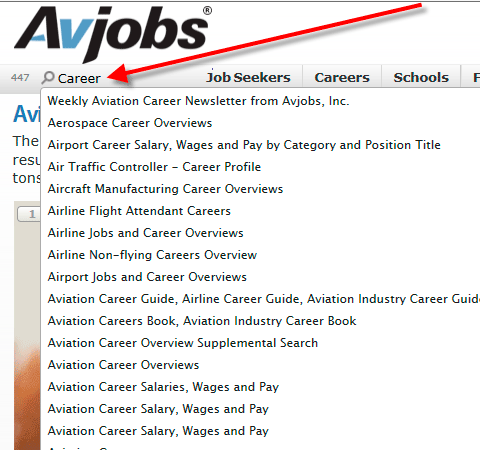 Once you have found what you're looking for, just click the text.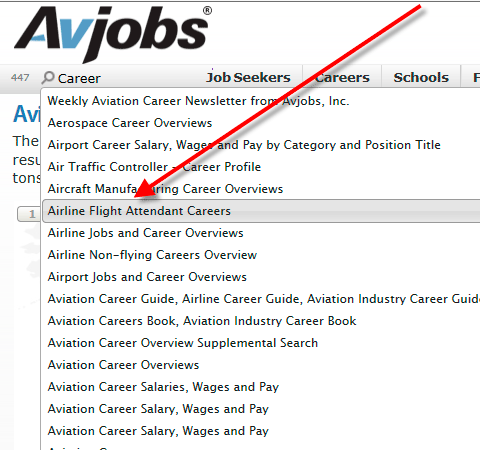 Other content search features
Avjobs contains many search features to help you find what you're looking for.
Aviation Job Search
Find aviation jobs in your area and around the world. Find the aviation job that's right for you. Use Avjobs to create a killer resume to aviation standards, view jobs, prepare for interviews, network with aviation professionals and launch your career to new heights.
Aviation Company Search
Find aviation companies in your area and around the world. The easiest way to instantly reach aviation business professionals, hiring managers, and company recruiters. Use Avjobs to increase your efficiency in networking, sending applicaitons, buy, sell and launch your career to new heights.
Aviation Career Overview Supplemental Search
Need more? Looking for something different? Try using our supplemental search feature to discover additional information not listed in our career overview pages.
Help Center
Frequently Asked Questions & Answers. Our Help Center features hundreds of questions with answers. Type your question into the search box. You're sure to find the answer you're looking for.
Search Aviation News Headlines
Avjobs Headline News has a powerful article search engine built in, which can be used to locate Aviation Headline News more easily and precisely. Traditionally, news readers first pick a publication and then look for headlines that interest them. We do things a little differently, with the goal of offering our readers more aviation specific content and a wider variety of industry perspectives and topics from which to choose.