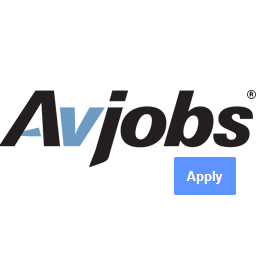 Aviation Recruiting System
The Leading Aviation Recruiting Site Since 1988
Aviation Recruiting System
More key industry employers and recruiters use Avjobs to find high quality, active industry specific applicants like you. You will find jobs in all sectors of commercial, corporate, and general aviation including airlines, manufacturers, aerospace companies, airports and airport-based businesses. The Avjobs Applicant System offers numerous features and tools to guide you, help you find jobs and achieve your career goals. Whether you are changing jobs or changing careers, you have come to the right place.
All Aviation Jobs, All Categories, All the Time
"More than an aviation job board" As The Leading Aviation Recruiting Site (Founded in 1988), Avjobs.com fills two significant voids in the Airline, Airport, Aerospace, & Aviation job market by providing a common meeting place and advanced tools for aviation employers and applicants.
Serious, motivated job seekers have access to aviation specific job postings and hiring information specific to companies in the aviation industry; thus streamlining their job search. Avjobs systems also give applicants automated tools to build professional resumes to aviation standards, provide interview assistance, coach applicants through the job search and networking process, and even issue private – professional email addresses for professional presentation and privacy concerns during the application process.
The Avjobs applicant system provides the quickest and best solution to advancing your aviation career.
Resume Hosting
Automated building, hosting and publishing of your aviation standards resume
An easy to follow step by step, fill in the blank process that automatically builds your aviation standards resume
9 sections that give employers an in-depth look at your education & work history
Mechanic & Pilot supplements highlight special skills that traditional resumes do not
Automated publishing & hosting so employers can easily notice your talent & credentials
100% searchable for maximum findability, viewability, & contact
Instant resume view notification keeps you in the loop & reminds you to perform updates
Easily print or save your resume to your local computer for future use
Unlimited self-service updates
Ability to mark resume as public or confidential
Additional tips that guide you toward preparing compelling & winning employment history
Private & Professional email account that provides a significant boost to your hosted resume & image when promoting yourself to hiring managers. Your myavjobs.com email address is both recognized & white listed by participating employers to ensure delivery of your resume & correspondence. Your myavjobs.com email address can also be easily integrated into your smart phone or personal email account.
Job Search
Thousands of vacancies within all sectors of aviation
Job alerts based on your career interest & location
User friendly job search with over 50 search methods
Quickly & easily apply for jobs in your area & around the world
One-click application process automatically sends your cover letter & resume in clear text
(We don't use email attachments so your resume is never eaten by a spam blocker)
Automated Job Search Assistant
Enhanced professional presentation of your credentials
Automated document preparation saves time & brain power
Job Cart to save jobs & record your personal notes
Interactive interview prep featuring 375 audio questions
Tools & worksheets including salary negotiation, resume tips, skills identification & more
Ability to easily & quickly send your resume to hiring managers to view your current, hosted, high-impact, aviation standards resume
A Print Wizard that prints fax cover sheets, cover letters & hosted resumes in a tri-fold format you can easily slip them into window envelopes
Advanced Job Search
Quickly and easily send your current, hosted, high-impact, aviation standards resume to hiring managers before your competition
Share your resume and availability with over 50,000 aviation contacts and companies
Find contacts and hiring managers from companies where you would prefer to work, and information about the work environment
Discover new job opportunities and extend your social network with potential employers
Find jobs, people and other opportunities recommended by your industry peers
Proactively connect with aviation contacts and companies to be considered for unadvertised jobs
Introduce yourself to new employers and business associates
Research companies where you are applying or with which you may be interested in working
Each time you make contact or apply for a job using the automated features, that company and contact is automatically saved to your personal Aviation Directory Contact area along with your confidential notes
Ability to update your confidential notes at any time to keep track of any follow up action that may be necessary
Job Search
Our 18 job categories and endless ways to narrow down your job search are certain to give you the results you're looking for. It is the smartest and fastest way to search available jobs in the aviation & aerospace industry.
Aviation Specific Resume Builder
Market yourself and reach more top industry employers with Avjobs Resume Hosting. Hide your identity and keep your job search efforts private with our confidential option. Plus, we've built in 30+ ways for employers to find you. The Avjobs Resumes are produced in the format most requested by employers.
One-Click Application
Apply for jobs quickly and easily using our one-click application service and the touch of a button.
Avjobs Email Address
Keep your existing work and personal email address private. We assign you an email address for hiring companies to reach you directly, keeping your job search efforts private.
Job Search Assistant
The Automated Job Search Assistant guides you through your job search and keeps you on the right track. You will be notified when to perform the necessary steps, increasing your chances of getting hired.
My Jobs
Save and track job listings for future use. My Jobs keeps track of what jobs you have applied for and what action you have taken. Add personal, private reminder notes to each posting.
Interactive Practice Interview
The interview can often make or break your odds of landing the job regardless of experience or training. Prepare yourself with our Interactive Practice Interview loaded with real interview questions. This, is as real as it gets!
Personalization Settings
Use the more than 30 personalized settings to customize the Avjobs Applicant System to work your way. Quick Picks and My Favorite Pages make it easy for you to see the jobs and pages you are most interested in.
Automated Document Preparation
Print custom cover letters specifically for the job you are applying for. Print a fax cover sheet, custom cover letter and resume all in one easy step.
Know the Basics
Knowledge is Power. Educate yourself to remain ahead of your competition. Study acronyms, industry terms, phonetic alphabet, airport codes, flight attendant announcements, aviation company information and more!
Career Overviews
Detailed career overviews provide extensive information on careers in the industry.
vCalendar Integration
Instantly schedule interviews, add appointments, reminders or tasks and include personal notes in your calendar. (Outlook, Lotus, Eudora, etc.)
Maps & Driving Directions
No more trying to find directions to a specific job location or interview. Graphical maps are used for each job to show you the job location so you can easily see where you need to be.
Industry News
Stay abreast of what's going on in the industry with our real time news feed.
Resume of the Week
Become the featured Resume of the Week for increased employer exposure. An applicant resume is featured as the ROW each Monday and is highlighted in the Employer System.
Internal News & Announcements
Here, we highlight hard to fill positions, open interview sessions, hiring frenzies, job fairs and company news. This section is updated often so be sure to check it out each time you sign in to view special announcements from employers.
Aviation Directory
Research the companies you are applying to or create your target list of prospective companies you would like to apply to. Search by location or company name.