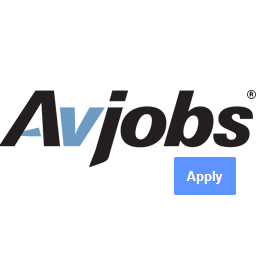 Aviation Applicant Services
The Leading Aviation Recruiting Site Since 1988
Aviation Applicant Services
Maximize the Avjobs service effectiveness and reduce the total time and cost of landing that new aviation position.
Avjobs understands how quality career transition services will assist you in finding your next opportunity. Career transition assistance is offered as a part of the "Employment Assistance" services at Avjobs. Our objective is to prepare you to conduct a productive job search and identify the best opportunity with positive results.
Avjobs provides a "Step by Step" approach so nothing falls through the cracks.
Studies have proven that individuals receiving career transition assistance find jobs more quickly and have confidence when entering the marketplace. It has been our experience since 1988 that people in transition must:
Effectively manage their search project
Develop a thoughtful communication strategy - What you can say to friends, family and potential hiring managers
Create a personal, well thought-out marketing plan - Create an effective plan to help guide a successful job search
Interview Effectively - Create impactful accomplishment statements and learn how to deliver them in various interview formats
Conduct company and industry research
Register Today to Access these Powerful Tools!
These crucial success components and many other services are a part of the benefits you'll receive in your career transition assistance package. Please review the services and membership options offered.
Avjobs Employment Assistance Services Options
Today's customers expect consistent, professional service and support with every interaction - through any channel, from anywhere in the world. The quality of a company's customer service is often a competitive differentiator and critical to success. The Avjobs Service family of products allows us to build customer relationships and deliver consistent, world-class service while driving down the total cost of landing that new position through greater productivity and reduced costs. This lets us improve customer satisfaction by managing, synchronizing, and coordinating all customer touch points whether in the call center in the field, or over the Internet.
Learn more about the Avjobs support services with our help center or contact us directly.