WHS Aircraft Training Center
Aircraft Maintenance Training Program
West High School
Denver, CO 80204

Fall 2011 - West High School students participate in the General required course work in order to take Airframe and Powerplant courses offered by the Emily Griffith Opportunity School (EGOS). These young students also participate in the General Ground Handling & Operations course.

FAA regulations come with specific training requirements for official credit. Students ride a bus back and forth and breaks are kept to a minimum. The physical location of West High School and the EGOS training facility at Front Range Airport make for long days and short breaks.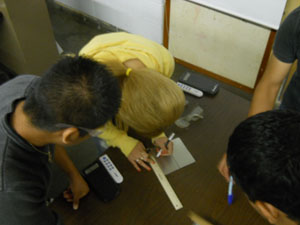 The students do their shops at the offsite satellite training center at: Emily Griffith Opportunity School - Front Range Airport.
This lab was sponsored by Gordon Page and The Spirit of Flight Center in Erie Colorado.
The Spirit of Flight Center, a 501(c)(3) non-profit corporation, is available for special event rental providing a most memorable setting. We can help with your event!
2650 S. Main St., Bldg. A
Erie, CO 80516
Phone: 303-460-1156
Get Directions to the Spirit of Flight Center Download Directions
This lab project was directing the students to cut out a 6X6 piece of sheet metal, file the edges, and drill a 1/4 and 3/8 hole in the center portion.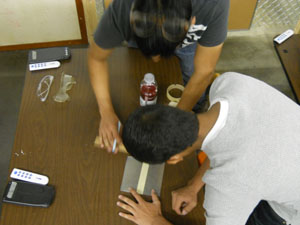 These holes were used to attach different size bulkhead fittings.
The students were then directed to cut an aluminum tube the proper length, install the sleeve and fittings and flare both ends of the tube. Finally the students were directed to bend the tube to fit differing configurations as directed by the instructor.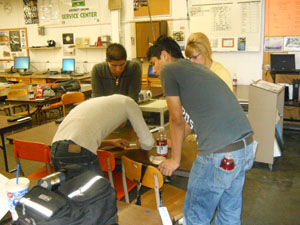 The participants from West High School attend the EGOS Front Range facility 2-3 times a month for their shop projects. Once again our staff and students appreciate all your help in providing our participants a nutritious lunch.
To Whom It May Concern:

We currently have a program for West High School participants to attend the General course with Emily Griffith Opportunity School, Aircraft Training Center. The participants can take the required courses for the Airframe and Powerplant program to get their certification; it is the General course. Currently we have 12 participants from a high school taking the required courses for the Airframe and Powerplant program to get their license.

This is a program to get the young adults interested in a program early in age; this starts them preparing for the future. The participants do their related time at West High School and their practical is being done at:

Emily Griffith Opportunity School
Aircraft Training Center
Front Range Airport
37835 Astra Way
Watkins, CO 80137

Your assistance to provide a nutritious square meal and beverages are greatly appreciated. In return we know that at times the sponsor likes to talk to the participants. We have a time limit of 20 minutes to speak and 10 minutes for questions; for we are FAA mandated by time. The participants that come out to Aircraft Training Center are limited on time on working in the shops.

Sincerely,
Roy H. Gloria
Operations Manager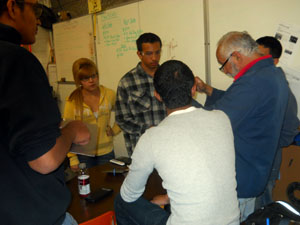 Fantastic!
Thank you and congratulations to all involved for making this event a success. It is very exciting to have the group of West HS students participate in their FAA required lab competencies with local industry support. You all make me proud of what you are doing for DPS aviation students.
Sincerely,
Brad Vickers
DENVER PUBLIC SCHOOLS
900 GRANT STREET/DENVER, CO 80203
TELEPHONE (720) 423-3200